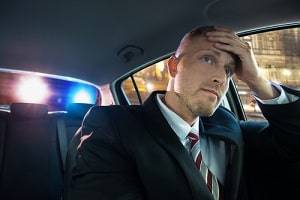 Typically, Thanksgiving is one of the most dangerous times of the year on our nation's roadways. Those who get together with family and friends during the holiday often drink alcohol, and when combined with increased amounts of travel, this can lead to car accidents caused by drunk driving. Things may be somewhat different in 2020 since concerns about COVID-19 are leading many to stay at home and avoid large gatherings. However, a large number of people will still be engaging in holiday travel and get-togethers, and because of this, Illinois law enforcement officials will be on the lookout for drunk driving, and they will be prepared to arrest those who are suspected of driving under the influence (DUI).
Law Enforcement Efforts to Reduce Drunk Driving Deaths
Hundreds of traffic fatalities occur during the Thanksgiving holiday every year in the United States. Even with the extraordinary circumstances that have affected people's lives in 2020, the National Safety Council (NSC) has estimated that nearly 500 people will lose their lives between Wednesday evening and Sunday of Thanksgiving weekend. To help prevent car accidents, the Illinois State Police and other local law enforcement agencies will be conducting increased safety patrols. These patrols will continue through Monday, November 30, and they are likely to lead to high numbers of DUI arrests.
A driver may be charged with DUI if he or she is found to be driving with a blood alcohol content (BAC) over the legal limit of .08 percent. In many cases, when police pull a driver over on suspicion of drunk driving, they will ask the driver to submit to field sobriety tests or take a portable breath alcohol test. Motorists are allowed to refuse these tests, although doing so may give an officer probable cause to make an arrest.
...