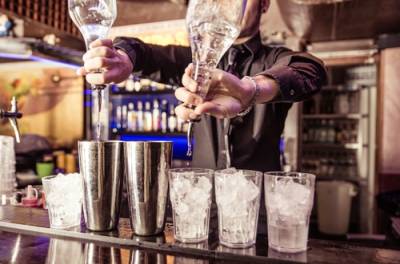 It happens every day: a person goes to an establishment that serves alcohol, consumes enough to be intoxicated, then drives home, but gets in an accident or stopped by the police for DUI. What leads to the result is drinking too much alcohol. The person who drank the beverages carries the majority of the burden of the outcome. However, bartenders, servers, and business owners may share some of the responsibility.
Illinois Dram Shop Laws

"Dram shop" is derived from a time in our past when liquor establishments used a "dram" as a standard unit of alcohol measurement. Now, 43 states, including Illinois, have dram shop laws which hold business owners, bartenders, and servers financially accountable if someone drinks too much at their establishment then injures or kills someone or causes property damage. All responsible parties risk being sued if the business serves someone that is "obviously and visibly" drunk. Not only that, but those responsible may also face criminal charges. It is a Class A Misdemeanor to sell, give, or deliver alcohol to a visibly intoxicated person. Penalties include fines between $500 and $2,500 and a year in jail. Also, liquor licenses can be fined, suspended, and even revoked.
Common Visible Signs of Intoxication

...