What Are Unlawful Use of Weapons Charges in Illinois?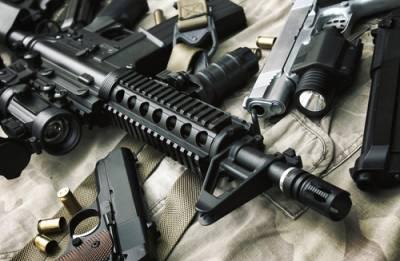 Like many states across the United States, Illinois has strict gun laws in place that are meant to protect its citizens. To legally possess or purchase a firearm, you must obtain a Firearm Owners Identification (FOID) card and meet all eligibility requirements. Even then, there are many rules that you must follow when owning and possessing a firearm. Other weapons, such as knives, brass knuckles or bludgeons, are strictly regulated in Illinois. If you are charged with unlawful use of a weapon (UUW) in Illinois, you could face misdemeanor or felony charges, depending on the situation.
Misdemeanor UUW Charges
In certain situations, a UUW will result in a misdemeanor charge. You can be charged with a UUW misdemeanor if you:
Sell, manufacture, purchase or possess a black-jack, slung-shot, bludgeon, sand bag, knuckle weapon, sand-club, ballistic knife, or switchblade knife;

Carry or possess with the intent to use a dirk, dagger, dangerous knife, stiletto, billy, razor, broken bottle or piece of glass, taser or stun gun, or any other dangerous weapon;

Carry a tear gas bomb, gun projector, or any other object that contains noxious liquid substance or gas, other than those designed strictly for personal defense, with or near you or in any vehicle;

Carry or possess, concealed on you or in any vehicle, any stun gun, revolver, taser, pistol, or other firearm that is not broken down into a non-functioning state, is immediately accessible, is loaded and not secured in a case, or is not carried under the regulations of the Firearm Concealed Carry Act;

Set a spring gun;

Sell, manufacture or purchase any explosive bullet; and/or

Carry or possess a billy club while in a building occupied by a unit of government.
These actions can result in Class A misdemeanor charges, which carries a possible sentence of up to one year in prison and up to $2,500 in fines. Repeat offenses may elevate to felony charges.
Felony UUW Charges
In other cases, you may be facing felony UUW charges. The class that the felony charge is categorized under depends on the circumstances of the situation and the actions that were taken. You can face a felony UUW charge if you:
Carry or possess a firearm, stun gun, taser, or other deadly weapon in any place that sells alcohol or any public gathering;

Carry or possess any firearm, stun gun, taser, or ballistic knife while you are wearing a hood, mask, or robe to conceal your identity;

Possess any device or attachment that is designed to silence a firearm; and/or

Sell, manufacture, possess, purchase, or carry a machine gun, a rifle smaller than 16 inches in size, a shotgun smaller than 18 inches in size, or a bomb, grenade, bombshell, bottle, or any other container holding an explosive substance.
These actions can range in felony charges from a Class 4 felony to a Class X felony, which means you can face up to 30 years in prison and up to $25,000 in fines.
A Wheaton, IL Weapons Crimes Defense Attorney Can Help You Protect Your Freedom
If you are facing any type of weapons charge, including a UUW charge, you should immediately contact a DuPage County weapons charges defense lawyer. At the Davi Law Group, LLC, we understand the gravity that comes with an Illinois weapons charge. We have plenty of experience defending clients against all types of weapons charges and will work tirelessly to protect your Second Amendment rights. Call our office today at 630-580-6373 to schedule a free consultation.
Sources:
http://www.ilga.gov/legislation/ilcs/ilcs4.asp?DocName=072000050HArt%2E+24&ActID=1876&ChapterID=53&SeqStart=68600000&SeqEnd=72000000
http://www.ilga.gov/legislation/ilcs/ilcs5.asp?ActID=1999&ChapterID=55