What to Do (and Not to Do) When You Are Pulled Over by Illinois Police Officers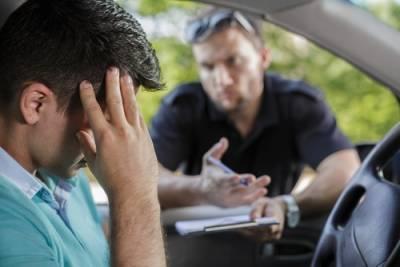 Hearing sirens and seeing flashing blue and red lights behind you is never a good feeling, especially if you are unsure why you are being pulled over. Some people panic when this happens, while others become extremely anxious and nervous. No matter the reason you are being pulled over, your behavior and actions during the traffic stop can influence the outcome of the stop. There are certain things that you should and should not do when you are pulled over by police. Here are a few tips to follow if you are pulled over by a police officer in Illinois:
As soon as you notice police are trying to pull you over, immediately slow down and look for a safe place to stop. If there are no immediate places to safely pull over, put your hazard lights on while you look.

Once you have safely pulled over, roll your windows down and keep your hands in plain view, such as in your lap or on the steering wheel. Do not reach for anything unless the officer has asked you to do so.

Do not get out of your vehicle unless the officer has asked you to. If you try to exit your vehicle without permission, the officer may perceive that as a threat.

The officer will ask you for your driver's license, vehicle registration, and proof of insurance. Before you reach for these documents, inform the officer of their general location, such as in the glove compartment or the center console.

Comply with the officer's demands and be polite. Police officers do not appreciate when you give them a difficult time or have a bad attitude.

If the officer attempts to issue you a ticket, you should comply. The officer will ask you to sign the ticket -- do not refuse to do so. Signing the ticket does not mean you are admitting to the violation, it just means you have received the ticket.

If the officer attempts to perform an arrest, do not resist. You could face further charges other than the ones you are being arrested for.
A DuPage County Traffic Violations Defense Lawyer Can Help
If you have ever been stopped by police, you know how nerve-wracking the entire experience can be. Whatever you do, you should be polite, courteous, and cooperative. At the Davi Law Group, LLC, we understand that traffic violations are common, and we can help you fight any traffic ticket you receive. Call our office today at 630-580-6373 to speak with a skilled Naperville, IL traffic violations defense attorney today to schedule a free consultation.
Sources:
https://www.cyberdriveillinois.com/publications/pdf_publications/dsd_a118.pdf