Asset Forfeiture Laws in Illinois May Be Set to Change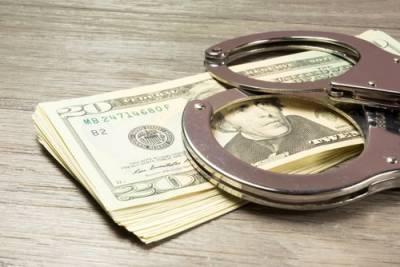 According to data collected by the American Civil Liberties Union and the Illinois Policy Institute, state and local police agencies have seized and kept nearly $320 million in assets purportedly related to criminal activity since 2005. During that same time, federal law enforcement entities within Illinois seized an additional $404 million. Law enforcements agencies have the authority to do so under state and federal asset forfeiture laws, but with a signature from Illinois Governor Bruce Rauner, the laws regarding asset forfeiture in Illinois could be about to change.
Understanding Asset Forfeiture
When a person is arrested in connection with a criminal offense, it is understandable that the police would seize contraband including drugs, paraphernalia, and weapons owned without proper licensing. Law enforcement, however, is also permitted to seize any private property believed to have been used or generated in connection with the criminal activity. While existing laws were intended to help combat organized crime and drug cartels by reducing their available assets, police departments have long since applied the same laws to much smaller operations. Seized assets may include cars, guns, homes, and, most often, cash, and the assets may be seized and kept even if the owner is never convicted or charged.
If a property owner wishes to reclaim seized property, existing law requires him or her to pay a bond of 10 percent of the value of the property just to have his or her case heard. Even then, law enforcement must only show probable cause that the assets were used or generated in the commission of a crime—not necessarily by the owner—in order to keep the property.
The Growing Problem
In recent years, asset forfeiture has become a major concern in some of Chicago's poorest neighborhoods with more than 23,000 seizures occurring in Cook County in the last five years. While some were conducted on larger criminal operations, three-quarters of all seizures involved cash only. Some 11,000, however, resulted in seizures of less than $1,000, many of them taking place in impoverished communities throughout the county.
Many suspects and property owners lack the financial ability to pay the 10 percent bond, let alone hire an attorney to help get their property back. As a result, police and prosecutors are often able to keep what they seize.
Proposed Improvements
Over the last several months, Illinois lawmakers have been considering a measure that would help improve the state's asset forfeiture system. The Senate and House both passed a bill that now awaits approval by the governor. If passed, the bill would several important changes that limit the seizure of property and the amend the process through which police can keep seized assets.
The proposed law would bar seizure of less than $500 in many drug cases and would eliminate the 10 percent bond requirement for owners looking to reclaim their property. In addition, law enforcement would be required to prove the assets were crime-related by a preponderance of the evidence—more likely than not—rather than the current standard of probable cause. Keeping property would not necessarily require a conviction, but a higher standard promises to help quite a bit.
Talk to an Attorney
If you or a loved one has been arrested on criminal charges and your property has been seized by police, you need help. Contact an experienced DuPage County criminal defense attorney for guidance. Call 630-580-6373 for a confidential consultation at Davi Law Group today.
Sources:
http://www.aclu-il.org/civil-asset-forfeiture/
http://www.chicagotribune.com/news/opinion/letters/ct-illinois-needs-to-reform-its-process-for-taking-citizens-property-20170623-story.html
http://reason.com/blog/2017/06/27/illinois-legislature-passes-asset-forfei