Understanding the Possible Consequences of an Assault Charge in Illinois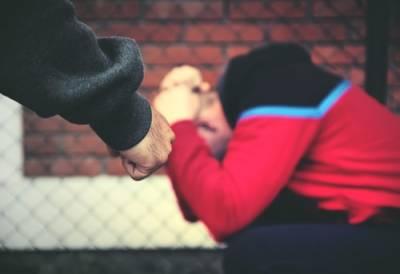 Assault charges are considered a Class C misdemeanor in the state of Illinois. They can result in fines, fees, and imprisonment. In addition, your reputation, employment, and housing may be at risk. Learn more about the potential consequences of an assault charge in Illinois, and discover how an experienced criminal defense attorney can help you fight against them.
Defining Assault Charges
Often, defendants assume they can win their case because they did not physically attack another person. Unfortunately, this is not always the case. In fact, assault charges do not have to include physical contact with another person. Instead, you can be charged with assault, simply for causing someone to believe they are at risk of physical harm. Examples might include shaking your fist in someone's face or throwing an object in the direction of another person with the intent to threaten. Aggravated assault is a heightened offense, and it involves threatening another person with a deadly weapon (i.e. knife, gun, vehicle, etc.).
Criminal Consequences of Conviction
Individuals that are found guilty of assault in an Illinois courtroom are required to serve 30 hours of mandatory community service. The individual may be given supervision in lieu of jail time, but the community service time is still required. Other possible consequences may include probation, imprisonment of up to 30 days, and a fine of up to $1,500. Additionally, the conviction will remain on the individual's criminal record. (It is important to note that aggravated assault is considered a heightened offense, and it carries increased penalties for individuals that are found guilty.)
Collateral Consequences of Conviction
Because assault is considered a violent offense, conviction of this crime can have a far-reaching impact on a person's day-to-day life. Those going through a divorce may have their crime brought up during proceedings, which could potentially impact their parenting time or allocation of parental responsibilities. Conviction may also cause you to lose a job that involves working with vulnerable members of the community, and it could exclude you from certain types of employment in the future. Your criminal record, which can be searched by potential employers and landlords, can also impact your ability to find quality housing.
Fighting Back Against the Charges
If you or someone you love is facing criminal charges for assault, do not face them alone! Instead, contact Davi Law Group, LLC for quality legal assistance. Dedicated to your best interest and committed to helping you avoid the consequences of conviction, our DuPage County criminal defense lawyers aggressively pursue the most favorable outcome possible in every case. Schedule your personalized consultation to learn more about how we can assist with your situation. Call our offices at 630-580-6373.
Source:
http://www.ilga.gov/legislation/ilcs/ilcs4.asp?ActID=1876&ChapterID=53&SeqStart=21100000&SeqEnd=23000000