Everything You Need to Know About Illinois' New Recreational Marijuana Laws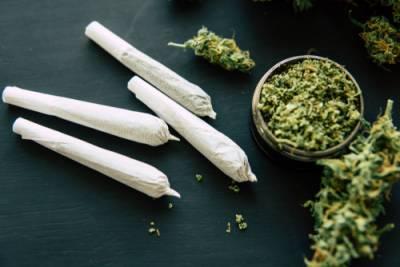 Illinois became the 11th state to legalize the recreational sale and use of marijuana and marijuana products Friday. This was a historic moment in United States history, as Illinois passed the bill that permits both usage and sales of recreational cannabis entirely through legislation, rather than a voter referendum. The new law significantly alters how the state will handle cannabis. It will now treat it and tax it similarly to the way the state handles alcohol. Though recreational marijuana will be legal in Illinois, there are still rules that you must follow, otherwise, you face penalties.
When and Where Can I Buy Recreational Marijuana?
Beginning in January 2020, recreational marijuana will be available for purchase by any citizen over the age of 21 at any of the 20 medical marijuana dispensaries throughout the state. By mid-2020, additional licenses will be given to other recreational stores, processors and cultivators, though local governments have the power to decide whether recreational marijuana businesses operate in their area.
How Much Can I Buy/Possess?
Citizens are permitted to possess up to 30 grams of dry marijuana flower, which equates to around one ounce, or as much as can fit into an adult's cupped hands. Citizens are also permitted to possess up to five grams of cannabis concentrate and up to 500 milligrams of THC in cannabis-infused products, such as tinctures or edibles. Visitors to Illinois are permitted to possess half of those amounts.
Where Can I Consume Marijuana?
You are permitted to consume cannabis in private residences or in some cannabis-related businesses. You are not permitted to consume cannabis if you are in a public place, including streets or parks, in a motor vehicle, on school grounds (unless you are a medical marijuana user) or around anyone who is under the age of 21.
What Does This Mean for Past Marijuana-Related Offenses?
If you were convicted of possessing less than 30 grams of marijuana prior to this legislation, your records can be referred to the state's Prisoner Review Board and then to the Illinois governor for a pardon. Any marijuana-related conviction that involved violence will not be eligible for pardon or expungement. Any conviction that is pardoned will then be expunged. Any person whose conviction involved the possession of between 30 and 500 grams of marijuana can petition to have his or her records expunged, though state's attorneys can also pursue expungement on a case-by-case basis.
Consult With a Wheaton, IL Marijuana Possession Attorney Today
The new Illinois law not only allows for the recreational use of cannabis, but it also provides ways to help those who were convicted of marijuana-related drug crimes. At the Davi Law Group, LLC, we can help you determine whether you are eligible to have your offenses expunged or deleted from public record. Get in touch with our DuPage County marijuana charges lawyers right away so we can begin to help you. To schedule a free consultation, call our office at 630-580-6373.
Sources:
https://www.chicagotribune.com/news/breaking/ct-met-cb-legal-marijuana-illinois-20190531-story.html
https://www.illinoispolicy.org/what-you-need-to-know-about-marijuana-legalization-in-illinois/