New Criminal Justice Reform Law Eliminates Cash Bail in Illinois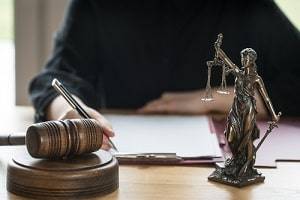 Those who are facing criminal charges often struggle to navigate the justice system. In many cases, defendants are forced to remain in the custody of law enforcement because they cannot afford to pay the amount of bail set by a judge. This has led to increased rates of incarceration for people with low incomes and also people of color. Recently, Illinois took a huge step to reform this system by passing a new law that will eliminate monetary bail, along with a variety of other changes to the criminal justice system.
HB 3653 Addresses Detainee Rights and Police Accountability
House Bill 3653 was passed by the Illinois General Assembly on January 13, 2021. While it has not yet been signed into law, Governor J.B. Pritzker has indicated his support for the changes that the new law will be implementing. Perhaps the most significant change is the elimination of cash bail, which will keep non-violent offenders from being held in prison simply because they cannot pay bail, while also preventing violent offenders from being released because they are able to raise the amount of bail set by a judge. This change will go into effect on January 1, 2023.
The bill also included a number of changes meant to protect the rights of prisoners and those who have been detained by police. Detainees will now be able to make three free phone calls within three hours of being taken to a police station, and these calls can be made before they are questioned by police officers. A person will have the right to retrieve phone numbers from a cell phone before it is confiscated by police. Detainees and prisoners will also be able to receive any necessary medical treatment without unreasonable delays.
A number of changes have also been made to the laws to provide greater accountability for police officers who commit acts of misconduct. Police officers are prohibited from using chokeholds, and an officer must intervene if another officer is using excessive force. If a person is charged with resisting arrest, officers will be required to provide a valid reason why he or she was originally being arrested or detained. The law also expands the potential reasons that an individual could face decertification and be unable to serve as a police officer, including the use of excessive force in violation of state or federal laws, tampering with evidence, committing perjury, or engaging in unprofessional conduct.
Contact a DuPage County Criminal Defense Attorney
While these changes to the law will provide benefits for many people who are arrested while also helping prevent police misconduct, defendants will still want to work with a skilled attorney to determine the best defense strategy against criminal charges. No matter what types of charges you are facing, the Davi Law Group, LLC can provide you with representation, and we will work to help you avoid a conviction or reach a resolution to your case that will minimize your potential consequences. Contact our knowledgeable Wheaton, IL criminal defense lawyers today by calling 630-580-6873 and scheduling a free consultation.
Sources:
https://www.nbcchicago.com/news/local/chicago-politics/hb-3653-heres-a-look-at-whats-included/2415933/
https://patch.com/illinois/across-il/hb-3653-police-reform-bill-ends-cash-bail-mandates-bodycams
https://dailynorthwestern.com/2021/01/21/top-stories/pretrial-fairness-act-would-make-illinois-first-state-to-abolish-cash-bail/