How a Domestic Violence Order of Protection Can Affect You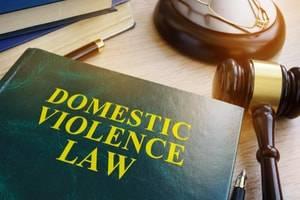 Domestic violence is a crime that Illinois courts take very seriously. Even if you did not actually commit the act of domestic violence, these charges can be detrimental to your life and your reputation. If you have an order of protection against you, it could make your life extremely difficult. There are many things that an Illinois order of protection can order you to do or prohibit you from doing. It is important to understand what orders of protection mean for you if you are facing Illinois domestic violence charges.
What is Domestic Violence?
According to the Illinois Domestic Violence Act of 1986, domestic violence is when any family or household member commits any act of abuse toward another family or household member. Family or household members include:
Spouses or former spouses;
Parents, children and stepchildren;
Former or current housemates;
Former or current dating or engaged couples;
People with a child in common; and
People with disabilities and their caregivers.
Acts of abuse include:
Physical abuse, such as hitting, pushing, shoving, biting or others;
Harassment, such as following you, creating disturbances at your school or work, or preventing you from seeing your child;
Forcing you to do something you do not want to do; or
Forcing you to have sex.
Effects of Orders of Protection
If an order of protection is entered against you, there are certain things that the order can require you to do and prohibit you from doing. These things can include:
Prohibiting you from continuing to threaten someone;
Order you to stay away from your residence if the petitioner lives there;
Require you to attend counseling;
Order you to follow a visitation schedule;
Require you to give back certain possessions; and
Require you to turn over your firearms.
A Skilled Wheaton, IL Domestic Violence Defense Lawyer Can Help
Domestic violence charges are taken extremely seriously even though they can be fabricated. If you have been charged with domestic violence, you should get in touch with a qualified DuPage County domestic violence defense attorney right away. At Davi Law Group, LLC we understand how emotionally distressing domestic violence charges can be. If an order of protection is entered against you, it could affect almost every area of your life. Contact our office today to begin discussing your case and forming a solid defense. Call our office at 630-580-6373 to schedule a free consultation.
Sources:
http://www.isp.state.il.us/crime/domesticviol.cfm
http://www.ilga.gov/legislation/ilcs/ilcs5.asp?ActID=2100