Arrested vs. Charged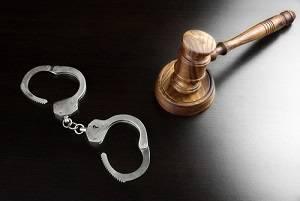 To those who are dealing with police for the first time, it is an unnerving process. There are legal terms and lingo that are unfamiliar. There often is someone at the station being disruptive, increasing tensions around the room. The fear of the unknown gets the best of many, and anxiety inhibits the ability to comprehend what is happening. With terms such as "arrested" and "charged" incorrectly used in daily conversation, understanding the circumstances becomes even more of a challenge. It is important to realize that once an arrest occurs, a criminal record is created that will follow you until you go through the expungement or sealing process.
Arrested
"You are under arrest! You have the right to remain silent. Anything you say…" the rest becomes a blur to the individual in handcuffs being dragged away to the patrol car. The seemingly long speech that they are legally obligated to give you is known as your Miranda Rights. If you were to listen to them in their entirety, they are clear and concise, letting you know that you have the right to an attorney and if you say anything it can be used against you. You should always heed this warning and not say a word until a lawyer is present. Arrested just means that you are in the custody by the police. The arrest is the act of handcuffing and going to the police station to sit while the prosecutor determines whether or not a case exists. Although the decision has not been made and there may never be a conviction or even a case, the arrest itself will appear on your record.
Charged
After the arrest and you are firmly in police custody, the prosecutor (the state or district attorney) will review the information and make a determination over whether or not to charge you officially. If they charge you, you will need to sign what is known as a "charging document" which explains the crimes of which you are accused. Some of the decision-making factors are:
Police report;
Evidentiary support;
Public interest; and
Political agenda.
If you or a loved one has been placed under arrest, it is best to retain legal counsel immediately. Understand that an attorney can be furnished for you if you do not have the financial ability to secure one for yourself. However, these attorneys have a large caseload and are often overworked, leaving a limited amount of time to assist you specifically with your case. Finding an attorney that is proven, can commit the time to you personally, and is willing to do what it takes to earn your freedom is essential to creating an efficient defensive team. If you are interested in discussing your situation with a DuPage County, IL criminal defense attorney, contact Davi Law Group, LLC today at one of our four offices in Chicago, Wheaton, Joliet, and Warrenville by calling (630) 580-6373. We proudly serve clients throughout DuPage, Kane, Will, Cook and Kendall Counties.
Sources:
http://www.ilga.gov/legislation/ilcs/ilcs4.asp?ActID=1966&ChapterID=54&SeqStart=8300000&SeqEnd=10000000
http://www.icjia.state.il.us/assets/pdf/ResearchReports/Policies_and_Procedures_of_the_Illinois_Criminal_Justice_System_Aug2012.pdf