How Are Juvenile Theft Charges Handled in Illinois?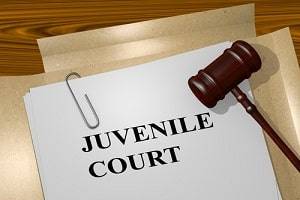 Being arrested and charged with a crime can be a frightening experience for anyone, but it can be especially worrisome for minors. Children who are still maturing may make mistakes without realizing the consequences of their actions. Unfortunately, juvenile offenses can impact a child's future, affecting his or her ability to find a job or pursue education. Juvenile theft is one of the most common charges that minors may face, and parents will want to understand the procedures that will be followed in juvenile courts and the potential consequences their child may face.
Juvenile Court Cases Involving Theft
Minors may be charged with multiple different types of theft. Charges related to shoplifting or retail theft are among the most common, but children may also be arrested on suspicion of offenses such as motor vehicle theft or theft of property. The severity of the charges will depend on the value of the property stolen. For example, retail theft of items valued at $300 or less is a Class A misdemeanor, but retail theft of property worth more than $300 is a Class 3 felony.
When minors are arrested on suspicion of theft, they will be taken into police custody. In some cases, officers will choose to release a child without charging him or her with a crime, or they may give a child a "station adjustment" in which he or she is released to the parent or guardian without being formally charged with a crime as long as he or she meets certain conditions, such as performing community service.
If a child is formally charged with a crime, the case will be handled in juvenile court. In some cases, he or she may be transferred to adult court and tried as an adult, although this usually occurs in cases involving violent crimes or serious felonies, rather than theft. In some cases, a detention hearing may be performed to determine whether a minor should be held in juvenile custody while awaiting an adjudicatory hearing or whether alternatives to detention, such as home confinement or electronic monitoring, will be necessary.
A prosecutor, judge, or juvenile probation department may choose to pursue pre-trial diversion, allowing a child to avoid adjudication through informal probation or a restorative justice program. Otherwise, a delinquency petition will be filed, and the case will be handled in juvenile court. A trial, known as an "adjudicatory hearing," will be held, and if the judge determines that the child is delinquent, he or she may be sentenced to probation, conditional discharge, home confinement, electronic monitoring, or incarceration within the Illinois Department of Juvenile Justice.
Contact Our Wheaton Juvenile Theft Defense Attorneys
If your child is facing theft charges in Illinois, the lawyers at the Davi Law Group, LLC can provide you with legal help and representation in juvenile court. We will work with you to resolve your child's case so he or she does not receive a permanent criminal record. Contact our tenacious DuPage County juvenile justice lawyers today by calling 630-580-6873 to arrange a free consultation.
Sources:
https://www.ilga.gov/legislation/ilcs/fulltext.asp?DocName=072000050K16-25
http://www.icjia.state.il.us/assets/pdf/ResearchReports/IL_Juvenile_Justice_System_Walkthrough_0810.pdf
http://ijjc.illinois.gov/publications/ijjc-frequently-used-terms