Can Joking Get You into Trouble?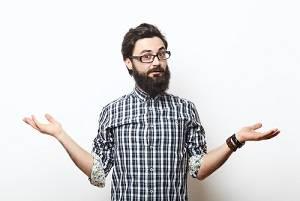 A sense of humor is often a well sought-after quality. Most people enjoy the physical release of laughter and like to surround themselves with others who make them laugh. In general, two individuals who share a similar sense of humor connect better than two persons who have opposing views of what is humorous. What one person finds hilarious, another may find threatening or offensive. If this happens, can a joke be grounds for assault charges?
Trouble Is Brewing
Knock-knock jokes may not be the most humorous. However, they are sometimes the safest. When you start to touch on taboo subjects or subjects including violence, trouble may begin. For instance, joking about how you would murder your spouse or even the phrases "I will kill you" or "I am going to beat you up" can be dangerous depending on the circumstances. Assault charges are possible if they meet the following criteria:
Making a verbal threat without touching anyone;
Displays of menacing or intimidating demeanor;
Perceived threatening conduct; and
Perceived immediate danger, not future.
But It Was Just a Joke
The best rule of thumb is to refrain from joking in a manner that can be misconstrued, especially if you are unfamiliar with the surrounding crowd. Even if you are a close-knit group, consider that we all have "off" days where anything can be perceived not as it was intended. Remember that alcohol tends to intensify irrational reactions as well. Also consider the unforeseen future, where if something tragic did happen to your spouse, anyone within earshot of you would not be able to testify and truthfully say they did not hear you with a plan to kill the now dead companion.
Intent does not have to be proven for assault, just a perceived sense of imminent danger. Most of the time, something said in jest occurs in a lighthearted atmosphere full of laughter and smiles. All defensive measures vary based on the circumstances surrounding the event and therefore if you are charged with assault based on a joke, it is best to consult with a knowledgeable legal professional. If you are interested in discussing your situation with an experienced and proven DuPage County, IL criminal defense attorney, contact Davi Law Group, LLC today at one of our four offices in Chicago, Wheaton, Joliet, and Warrenville by calling (630) 580-6373. We proudly serve clients throughout DuPage, Kane, Will, Cook and Kendall Counties.
Source:
http://www.ilga.gov/legislation/ilcs/ilcs3.asp?ActID=1876&ChapterID=53