Juveniles Get a Helping Hand with Criminal Record Expungement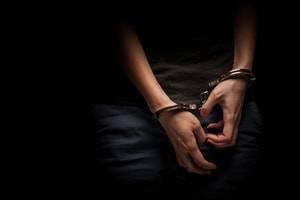 Juveniles who find themselves on the wrong side of the law will have an easier time getting arrest records expunged under a new state law aimed at giving youth a second chance.
The law allows for juvenile criminal records to automatically be expunged for various circumstances without a petition brought by the individual. It also repeals provisions pertaining to court proceedings. At the same time, the law removes the requirement that an individual be 21 years old to be eligible for expungement by petition.
Under the law, records will be expunged after one year for arrests which occurred before an individual's 18th birthday, if the offense was considered a Class 3 felony or would have been a lower offense if committed by an adult. If there was an adjudication of delinquency, records will be automatically expunged two years after the case was closed.
The law also calls for records to be expunged 60 days after the dismissal of a petition of delinquency or a finding of not delinquent, along with the successful termination of an order of supervision. Records will also be expunged in the same duration if the offense was a Class B or C misdemeanor or deemed a lower offense if committed by an adult.
The law helps to reform the juvenile justice system by allowing youth to recover more quickly from their past actions that may affect them in the future, such as when trying to obtain a job.
Specifically, the new law amends the Juvenile Court Act of 1987. Among other revisions, the law requires that employment applications within Illinois contain specific wording stating that the applicant is not obligated to disclose expunged juvenile records of adjudication or arrest. In addition, the law requires local law enforcement agencies to send written notice to a juvenile or minor informing him or her that his or her records have been expunged within 60 days of automatic expungement.
Who is Considered a Juvenile?
What Are Juvenile Records?
Police arrest reports and records;
Law enforcement database entries; and
Court documents.
Exclusions Apply for Cases Involving the Following:
Homicides;
Felony sex offenses;
Repeat firearm offenders; and
Other serious crimes.
Anyone who willfully violates the confidentiality provisions of the Act faces a Class B misdemeanor, which carries a fine of a $1,000.
Call a Juvenile Criminal Defense Lawyer in DuPage County
If your child has been accused of a crime, the attorneys at Davi Law Group can help you understand your options for defense and ensure that his or her records have been expunged once the case has been resolved. Contact our Wheaton juvenile criminal defense attorneys at 630-580-6373 to schedule an initial consultation. Financing options are available.
Source:
https://patch.com/illinois/chicago/new-illinois-laws-2018-crime-courts-corrections-cops