What Do the New Guilty Plea Laws Mean for Your Case?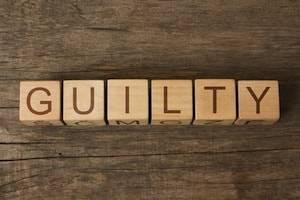 Illinois recently enacted a law that sets new standards for courts accepting guilty pleas. The new law attempts to better inform a defendant about the ramifications of the plea when it is given.
Under the new law, a defendant must be told by the court:
The maximum and minimum sentence and penalty under the law;
The possibility of consecutive sentences, if applicable;
The possibility of an increased sentence for future or prior convictions, if applicable;
The registration requirements and restrictions that come with the plea, if applicable; and
The plea's effect on an accused's ability to:

Apply for housing;

Get a job;

Receive a driver's license; and

Possess a firearm.
If the judge fails to inform a defendant of this information, the plea could be later found to be invalid.
When is it a Good Idea to Take a Plea?
A guilty plea should be considered when there is evidence that suggests guilt beyond a reasonable doubt. That is a high standard.
A guilty plea should not be taken where there has been police misconduct or where an investigation violated the Constitution. Criminal defense lawyers are trained to look for deficiencies in your case. Where these deficiencies exist, an accused should have a lawyer they trust to advocate for them in court.
Sometimes clients take a plea because they want a sure thing and because a plea typically comes with a lighter sentence.
Can I Take Back My Guilty Plea?
This can be difficult—but not impossible—to do. It can only be done in limited circumstances where "manifest injustice" is present. Manifest injustice may include that you did not understand the effects of your plea or there is serious doubt as to your guilt.
These are rare cases. It is advisable for a defendant to not enter into a plea that he or she might want to later contest.
Contact a DuPage County, IL Criminal Defense Lawyer
If you are considering taking a plea deal and have questions, you should seek out the advice of a criminal defense lawyer. A knowledgeable criminal defense lawyer will never force you into a guilty plea.
Instead, a defense attorney should counsel you about what your best options might be. Based on the facts of your case, what evidence the prosecutor has, and the years of experience in criminal defense, our lawyers will advise you and discuss your options.
Contact the Wheaton, IL criminal law attorneys at Davi Law Group, LLC. Call (630) 580-6373. We have several locations that serve DuPage, Kane, Cook, Kendall, and Will Counties to better serve our clients.
Source:
http://www.ilga.gov/legislation/publicacts/fulltext.asp?Name=099-0871