What is Computer Tampering?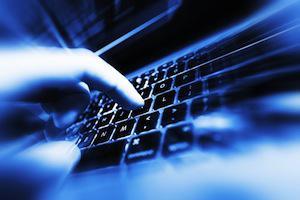 Not all crimes occur face-to-face. Certain crimes, such as computer tampering, can occur from anywhere over the Internet. Illinois law provides serious consequences for anyone convicted of tampering with someone else's computer.
How Illinois Defines Computer Tampering
Computer tampering is unauthorized access to programs, data, or the computer, and it uses the access for fraudulent purposes or to damage another computer, data or program. This covers a wide range of activities. Computer tampering could include illegal sharing of movies and music or pranks such as changing the content of a website.
You can even be convicted of computer tampering if you have authorized access to a computer or network, if your actions exceed your authorization. In some cases, computer tampering charges will be brought in addition to other charges. For example, someone who is in charge of payroll can be charged with theft and computer tampering if they use their access to a computer to increase their paychecks when they were not authorized to do so.
Illinois has an aggravated computer tampering law. If the unauthorized access interferes with government or local services and that interference is likely to result in serious harm or death, you can be charged with aggravated computer tampering.
Consequences of Computer Tampering
Computer tampering is a Class B misdemeanor. You face a maximum sentence of six-months in jail and a $1,500 fine. However, depending on the amount of damages caused by the tampering and the number of instances of tampering, you could be charged with a Class A misdemeanor or a Class 4 felony. This would increase the maximum penalty to a year in jail or up to three years in prison.
Aggravated computer tampering is always charged as a felony. Depending on the damage done and the seriousness of the risk caused, it can be charged as a Class 4 felony, Class 3 felony, or a Class 2 felony. This could result in a sentences for as long as seven years in prison for a single instance of computer tampering.
After a conviction for computer tampering you may also be ordered to not access a computer for a period of time. This condition, along with having a criminal record, can make it difficult to get a job.
If you have been charged with computer tampering, please speak with a knowledgeable and experienced Wheaton criminal defense lawyer. Do not talk to anyone about your case until you speak to a lawyer. You need to understand all of your options. Call Davi Law Group, LLC today to schedule a consultation at 630-580-6373.
Source:
http://www.ilga.gov/legislation/ilcs/fulltext.asp?DocName=072000050K17-51