Defending Against Charges of a Violent Crime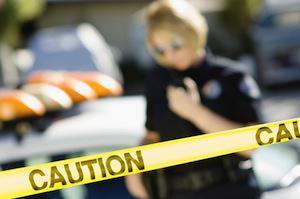 Violent crimes carry some of the harshest penalties in the criminal justice system, and when when you are accused or charged with a violent crime, it can be overwhelming. However, there are several steps that occur between an investigation and a conviction. Therefore, if you have been charged with a violent crime, you need a lawyer who is willing to give you a vigorous defense.
Investigation and Indictment
Because violent crimes often grab the most media attention, and because many prosecutors are dedicated to bringing violent criminals to justice as swiftly as possible, law enforcement often dedicates significant resources to investigating violent crimes. Still, this does not mean that mistakes are not made in the process.
If you are a suspect in a violent crime, the best opportunities for making a strong defense occur during the early stages of the investigation. Hence, you should never speak to law enforcement without your lawyer being present. Once you agree to talk, nothing can take those words back.
Even after charges are filed or an indictment is handed down, the investigation and evidence gathering stage of the case is often still underway. The sooner you involve a lawyer in the process, the better criminal defense you will have.
Pre-Trial Tactics
Illinois provides several chances for a criminal defendant to challenge the evidence against him or her. In many cases, a preliminary hearing will be held to decide if the prosecution has enough evidence to proceed to trial. An early hearing is a chance to stop the process early on. Additionally, at a preliminary hearing, a judge may find that there is enough evidence to proceed. However, there may still be other pre-trial hearings that allow the defense to attack the prosecution's case before it goes to a full trial. Motions to suppress evidence that was improperly obtained can be key to successfully defending a case.
The time between the grand jury indictment or the preliminary hearing and the actual trial may also give a defense attorney the chance to negotiate a favorable plea deal for the defendant.
The defense's own investigation into the crime is also usually ongoing during the weeks before a trial. Experienced lawyers thoroughly understand criminal law procedure and use it to help their clients get the best defense for the charges facing them.
Consult with an Experienced Illinois Criminal Defense Attorney Today
If you have been charged with committing a crime, do no speak to anyone about your case until you have spoken to an experienced and knowledgeable DuPage County, IL criminal defense lawyer. Please call Davi Law Group, LLC at 630-580-6373 to schedule your consultation. You have a right to have someone stand up for your rights.
Source:
http://www.ilga.gov/legislation/ilcs/ilcs3.asp?ChapterID=54&ActID=1966