Rights of Juveniles and Parents in the Illinois Juvenile Justice System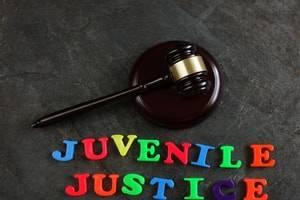 Prior to 1899, there was no such thing as a juvenile justice system. Illinois was the first state to create a separate court that was solely for juvenile offenders. The juvenile justice system was created with the idea that the majority of children's behavior can be changed and modified so that they can become law-abiding citizens. Though the juvenile justice system does differ from the adult justice system, juveniles retain many of the same rights as their adult counterparts.
Rights of Juveniles
The state of Illinois recognizes those who are age 17 and younger are juveniles who will be tried in juvenile court -- for most things. Children over the age of 15 can be tried as an adult for very serious crimes. No matter where a child is prosecuted, they have rights. These rights include:
Right to Remain Silent: Like adults, your child has the right to not self-incriminate him or herself. Your child is not required to answer any police questioning if you and/or your child's lawyer are not present.
Right to an Attorney: Also like adults, your child has the right to an attorney. If your family cannot afford an attorney, a public defender will be assigned to your child's case. The public defender assigned to your child's case will be versed in juvenile law and will have knowledge of how the juvenile justice system works.
Right to Talk to a Parent or Guardian: Your child also has the right to talk to you and have you present during questioning. Before your child talks to police, police should be told by the child of the child's wish to have a parent present, and police should be told by the child how to get a hold of you.
Right to Know the Charges: Your child has the right to know with what they are being charged. Police must explain the charges to your child and what crime they believe your child has committed.
Rights of Parents
In addition to children, parents who have a child who has been accused of a crime also have rights. These rights include:
Right to Be Notified: If your child has been arrested, you have the right to be informed as quickly as possible of your child's arrest. Police are required to notify you as soon as your child is arrested or before your child is being questioned.
Right to Know Why Your Child is In Police Custody: You have the right to know why your child has been arrested and where they are being held in police custody. Police must also tell you what specific charges are being held against your child.
Right to Be With Your Child: As your child's parent, you have the right to be with your child at all times during questioning. This allows you to ensure that your child's rights are being protected and that you know what is going on with your child's case.
Has Your Child Been Arrested? A DuPage County Juvenile Defense Lawyer Can Help
No parent wants to receive the call that their child has run into trouble with the law. At the Davi Law Group, LLC, we understand that juvenile charges can be scary for both the child and the parents. Our skilled Wheaton, IL juvenile defense attorneys will make sure we do everything in our power to protect your child's rights and innocence. If your child is facing criminal charges, call us today at 630-580-6373 to schedule a free consultation.
Sources:
https://www.law.northwestern.edu/legalclinic/cfjc/documents/ParentHandbook.pdf
http://www.icjia.state.il.us/assets/pdf/ResearchReports/IL_Juvenile_Justice_System_Walkthrough_0810.pdf