What Are the Penalties for Driving On a Suspended or Revoked License?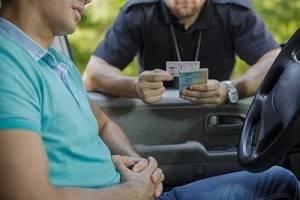 There are many ways that you could lose your driver's license in Illinois, but by far, the most common way Illinois motorists lose their driving privileges is by being arrested and/or convicted of driving under the influence (DUI) of drugs or alcohol. According to the Illinois Secretary of State, there were more than 26,000 DUI arrests across the state in 2018. Of those arrested, 90 percent of the drivers who were eligible to lose their driving privileges did have their licenses suspended or revoked. It can be frustrating to deal with a driver's license revocation, but it can be even more frustrating to deal with the criminal consequences of driving while on a suspended or revoked license.
Punishments for Illinois Traffic Violations
If your driver's license has been taken away because of a DUI, obeying that suspension or revocation is not optional. If you choose to drive while your driving privileges have been suspended or revoked, you could face criminal charges that could compound your situation. These include:
First offense: The first time you are caught driving with a suspended or revoked license, you may be charged with a Class A misdemeanor. This offense is punishable by up to one year in prison and up to $2,500 in fines. This charge comes with a mandatory jail sentence of at least 10 days or 30 days of community service. In addition to any of those penalties, you also face a suspension of your driving privileges for double the original amount of time. If your license was revoked, you face an additional year of revocation.
Second offense: If you are stopped while driving with a suspended or revoked license a second time, you can be charged with a Class 4 felony. In Illinois, Class 4 felonies carry one to three years in prison and up to $25,000 in fines. However, if the initial suspension or revocation was due to refusing a chemical test, reckless homicide, DUI, or fleeing the scene of a collision involving bodily injury or death, the charge is increased to a Class 2 felony. For this offense, there is a mandatory 30-day jail sentence or 300 hours of community service. In addition, you also will receive a license suspension of double the amount of the original period of suspension or an additional year of revocation.
Contact a Wheaton, IL Criminal Defense Attorney
Being charged and convicted of a DUI in Illinois can result in serious consequences, including the loss of your driver's license. Life can become increasingly difficult if you are unable to drive yourself or your family members to work or important appointments. At the Davi Law Group, LLC, we understand how much a driver's license suspension or revocation can affect your daily life. Our skilled team of DuPage County DUI defense lawyers will help you not only receive temporary driving relief during your suspension or revocation period, but we will also help you reinstate your driving privileges once you are eligible. To learn more and schedule your free consultation, call our office today at 630-580-6373.
Source:
https://www.cyberdriveillinois.com/publications/pdf_publications/dsd_a118.pdf