What Is Aggravated DUI in Illinois?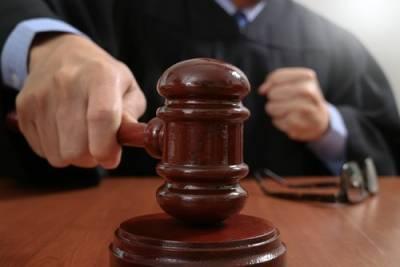 More than 27,000 DUI arrests were recorded in Illinois last year. Many of these constituted aggravated DUI offenses, which are the most serious DUI charges a driver can face. In Illinois, aggravated DUI is any DUI offense that results in a felony charge. A first or second DUI conviction is classified as a misdemeanor, but subsequent convictions or circumstances that involve various levels of endangerment, injury, or death can be charged as felonies. While you should have a skilled attorney for any DUI charge, it is impossible to overstate the need if you face aggravated DUI charges.
Aggravated DUI Cases in Illinois
Anyone convicted of aggravated DUI is subject to community service or imprisonment that cannot be suspended or reduced. Even those who receive probation or conditional discharge get at least 480 hours of community service or 10 days of incarceration.
Here is a look at offenses that constitute aggravated DUI in Illinois:
Class 2 Felony
*Punishable up to seven years in prison and $25,000 fine
A third DUI offense or subsequent offenses;
A second or subsequent DUI with a passenger under 16 years old; or
DUI that resulted in death.
Class 3 Felony
*Punishable up to five years in prison and $25,000 fine
DUI after past reckless homicide while DUI conviction or aggravated DUI causing death.
Class 4 Felony
*Punishable up to three years in prison and $25,000 fine
DUI as a driver for hire carrying passengers, or as a school bus driver carrying passengers 18 or under;
DUI that resulted in great bodily harm, permanent disability, or disfigurement;
DUI without valid driver's license, permit, or vehicle liability insurance;
DUI in a school zone while speed limit restriction in effect, with a crash causing bodily harm; or
DUI with revoked or suspended license due to DUI, reckless homicide, or leaving the scene of an accident involving injury or death.
Contact a DuPage County DUI Lawyer
If you were charged with aggravated DUI, it is imperative you secure legal representation immediately. With your future on the line, you need experienced counsel like that provided by the Davi Law Group. We can investigate the facts of your case and whether all proper procedures were followed by law enforcement. We will present every available option to you, including possible negotiation with the prosecutor to reduce your charges and the impact on your life. Call a Wheaton, IL aggravated DUI attorney at 630-580-6373 for a free consultation.
Source:
https://www.cyberdriveillinois.com/publications/pdf_publications/dsd_a118.pdf