When Your Child is Arrested in Illinois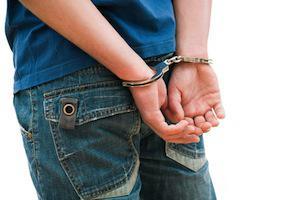 Criminal charges and arrests can unnerving for both the individuals involved and their families. However, when a child faces criminal trouble, the situation is often even more frightening. When a child is dealing with criminal charges, even if he or she is in juvenile court, those charges are just as serious as adult criminal charges.
Your Child's Rights
When arrested, any person under the age of 18 has the same Constitutional rights as an adult. This includes the right to remain silent and the right to a lawyer. Often, people make the mistake of believing that a case involving a minor is not as serious, or it will go better if the child speaks with law enforcement. However, it critical that any individual who is being accused or charged with criminal conduct protect his or her rights and contact a lawyer as soon as possible.
A juvenile criminal case can still end with the child being locked up. It can also end up getting DCFS involved with your family.
If arrested, the best step for your child to take is to exercise his or her right to not speak to law enforcement until he or she has a chance to speak with a lawyer. Even if a parent is present during questioning, the child will be better off if he or she waits to consult with a lawyer. It is unlikely that anything you or your child can say will make a case just go away.
Juvenile or Adult Court?
Traditionally, juvenile court is the place for defendants who committed a crime before they were 18. However, in some cases, especially with serious felonies such as violent crimes and sex crimes, Illinois allows for children to be tried as adults.
While the juvenile system is far from perfect, it's goal is usually to reform a child and get him or her back to their families to a responsible life. The adult system is less focused on reform and more focused on punishment.
The sooner a juvenile criminal defense attorney is involved in a case, the better chance there is in keeping the case in juvenile court. Before you take any action, you and your child need to meet with a lawyer who is familiar with both juvenile law and criminal defense law. Never speak to anyone about your case until you have spoken to an experienced Wheaton juvenile criminal defense attorney. Call Davi Law Group, LLC for a consultation right away at 630-580-6373. Even juvenile cases can have a lifetime of negative consequences.
Source:
http://ilga.gov/legislation/ilcs/ilcs4.asp?DocName=070504050HArt.+I&ActID=1863&ChapterID=50&SeqStart=100000&SeqEnd=2300000