Your Smart Technology May Act Against You in Court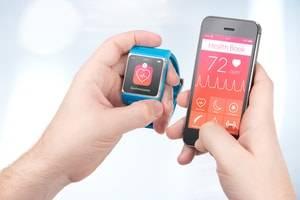 As technology advances, our lives seemingly become easier. We track our movements and sleep habits with products like Fitbit. We run searches, order new bedding, and schedule appointments by the sound of our voice using Siri and Alexa. Even hearts have technological assistance from pacemakers. Yet while these devices simplify our daily activities, they also simplify investigations for police officers. Your smart technology can and will be used against you in a criminal case.
Pacemakers
As one man discovered in 2016, the ever-present "Big Brother" has a location inside of pacemakers as well. According to the man, he was asleep when his Ohio home caught on fire. He quickly packed a suitcase with clothes, several other bags with various items, his computer, and a charger for his medical device. He then used his cane to break a window, toss out the belongings, and flee the burning home. The police became suspicious of the man when his story changed details. Additionally, both he and his house smelled of gasoline, and the fire had multiple starting points, which is highly unusual. Police retrieved data from the suspect's pacemaker which, after medical analysis, did not match up with the man's version of what happened. The case is still awaiting trial.
Fitness Trackers
Fitness trackers such as Fitbit are useful in the tracking of one's steps and calories burned. They also record what time you move and the number of steps that are taken from your car to the front door. This information is making life difficult for another man who, two days before Christmas in 2015, was found zip-tied to a chair and his wife was found dead. Unfortunately, the man's deceased wife's Fitbit says that not only did she walk significantly further than the man's story claims, she also walked around for nearly an hour past when she supposedly died.
The complication here is that any individual with a Fitbit knows that if you move your arm in the right way, such as fighting off an attacker, the device registers steps. This case still awaits trial; however, the police department has also collected evidence for their prosecution from the following:
Smart home security system;
Facebook posts;
Phone records; and
Digital key fob.
Constitutional Rights
The problem with police using our devices against us is that this evidence pushes the limitations of the Fourth and Fifth Amendments. These technologies now frequently appear in cases around the country, from Apple watches to smart water meters. Alexa has been utilized in at least one murder trial.
If you have pending charges and investigators what to use your smart device against you, a DuPage County criminal defense lawyer can help. At Davi Law Group, LLC, we strive to provide you with quality and reliable representation at an affordable price. Contact us today at 630-580-6373 to discuss your case and your options.
Sources:
https://www.cnet.com/news/duplex-android-p-and-assistant-everything-important-from-google-io/
https://www.journal-news.com/news/data-from-man-pacemaker-led-arson-charges/sDp2XXGPY1EKJkY57sureP/
https://www.journal-news.com/news/judge-pacemaker-data-can-used-middletown-arson-trial/Utxy63jyrwpT2Jmy9ltHQP/
https://www.cbsnews.com/news/slain-womans-fitbit-data-cited-murder-case-husband/