Lost Your License? You May Be Eligible for a Restricted Driving Permit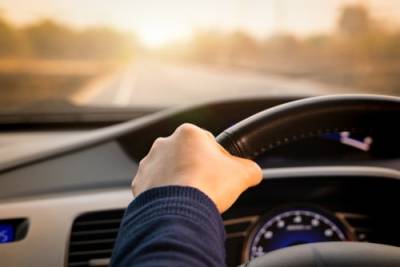 In Illinois, several different traffic violations and criminal offenses can lead to driver's license suspension or revocation. One of the most common causes of driver's license suspension or revocation is driving under the influence of alcohol (DUI). Losing your ability to drive can make it difficult or nearly impossible to get to and from work, attend appointments, and fulfill other important responsibilities. Fortunately, Illinois has programs in place for individuals who need to regain driving privileges after a DUI.
Regain Limited Driving Privileges Through an RDP
Once your driver's license has been suspended or revoked, it becomes illegal to drive. Driving on a suspended or revoked license is a criminal offense punishable by fines and jail time. If you lost your license after a DUI, you may be able to regain your driving privileges through a restricted driving permit (RDP).
Once an RDP is issued, you are allowed to drive, but only in limited circumstances. Each RDP is different. For some, an RDP allows them to drive to and from work or medical appointments. Others use an RDP to attend classes at school. An RDP does not reinstate full driving privileges, but it may allow you to drive in limited circumstances.
How Can I Get an RDP?
Restricted driving permits are sometimes called hardship permits because they are intended for those individuals facing a hardship of some kind. To get an RDP, you must show that the loss of your driving privileges has created a hardship in your life. For example, if your work is not accessible by public transportation, driving may be the only way you can keep your job. If you are seeking an RDP after a DUI, you will also need to complete a professional drug and alcohol evaluation. Based on the results of the evaluation, you may be required to take drug or alcohol education classes or attend a substance abuse treatment program.
If you lost your license because of multiple DUIs or DUI resulting in serious injury or death, you will also need to have a breath alcohol ignition interlock device (BAIID) installed in your vehicle to get an RDP. This device attaches to your vehicle's ignition. To start your car, you must blow into the mouthpiece of the device. If the device registers alcohol on your breath, your car will not start up. If there is no alcohol on your breath, the car starts up normally.
Contact a Wheaton DUI Lawyer
Most of us take driving for granted until we lose our ability to drive. If you were charged with drunk driving and lost your driving privileges, an RDP may get you back on the road legally. Contact a DuPage County criminal defense lawyer for help. Call (630) 580-6373 for a free, confidential consultation.
Source:
https://www.ilsos.gov/departments/BAIID/rdp.html