Can a Criminal Record Prevent Me from Getting a Job in DuPage County?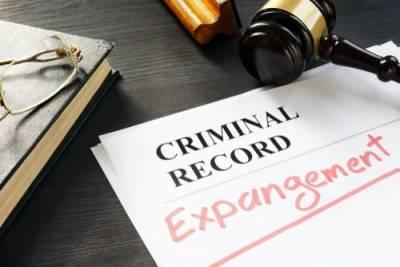 Having a criminal record can affect various aspects of your life, including job opportunities, housing options, and even admission into many schools. Even if a charge is dismissed, it can remain on your record. Fortunately, people with criminal records have the ability to clear their record through the process of expungement.
An expungement is a court-ordered process that erases the legal record of an arrest or criminal conviction in the eyes of the law, which can vastly improve your ability to get a job, qualify for a mortgage, or gain admission to an educational institution. Once an arrest or criminal conviction is expunged, it no longer needs to be disclosed on job or housing applications by the person who was arrested or convicted. A record that has been expunged is destroyed, and it will not show up in public records inspections or background searches performed by potential employers and other companies or institutions.
Not Eligible for Expungement?
In cases where a record is not eligible for expungement, it may be eligible for record sealing. Record sealing does not erase a record the way that an expungement does, but instead keeps the record confidential. When a record is sealed, it will not show up in common employment background checks, but may be available for law enforcement and in a few other select circumstances. Various misdemeanor convictions, along with certain felony offenses, are eligible for sealing.
How Long Will it Take to Expunge a Record in Illinois?
The timeframe for expunging a record varies from the timeframe for sealing a record, but in some cases, a record may be sealed first and expunged later. The type of criminal record being handled will also factor into determining how long it will take.
When expunging a record pertaining to a guilty verdict, the waiting period to file for expungement could range anywhere from two to five years. In cases where the arrest did not end with a guilty verdict, there is no waiting period for filing. Different convictions can result in different waiting periods, and an attorney who is experienced in the expungement process can provide accurate expectations for the waiting period in your individual case.
Get Help from an Experienced Wheaton Criminal Defense Attorney
Expunging or sealing records can be a confusing and unfamiliar process for most people, leading them to wonder if they are taking the right steps that will allow them to realize opportunities in their lives. If you would like to explore your options for expunging or sealing your criminal records, contact the skilled DuPage County expungement lawyers at Davi Law Group to determine your eligibility and make an informed decision on how to proceed. Call our office today at 630-580-6373.
Source:
https://www2.illinois.gov/osad/Expungement/pages/expungement-and-sealing-general-information.aspx