The Process of Clearing Your Criminal Record: Part 1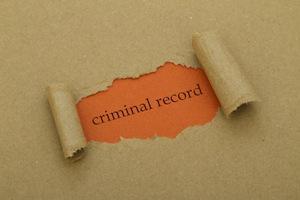 If you have a criminal record, you may have discovered first hand how it can affect daily activities. A criminal record may prohibit you from securing gainful employment, it may affect your dating life, and it may even impact your ability to enjoy activities with your children. There are a wide variety of reasons why you may be interested in clearing your record. However, the question remains how one goes about removing those pesky details. The answer lies within expungement and sealing.
Expungement vs. Sealing
Expungement is a the legal process of requesting that a criminal record be wiped entirely clean. If a judge approves your expungement request, and the Illinois State Police are ordered to "expunge" your record, then the Illinois State Police and the arresting agency will either return the records to you or destroy the records entirely.
If, during the court hearing, the judge orders that the record be "impounded," then the result is a bit different. While criminal records will be unavailable to the general public, for law enforcement or criminal investigation purposes, the records will still be available. This is what is known as "sealing" your record. In this circumstance, only the arresting agency will return or destroy the information. However, the records will still be available to the Illinois State Police.
With the competitive job market of today, it is exponentially beneficial to have a clean criminal background as employers will often run a criminal background check to narrow down the application eligibility. It is a common misconception that only convictions appear on background checks. In truth, all arrests, whether convicted or not, appear on criminal records. A criminal record follows you for the rest of your life and it does not roll off in the same fashion as driving points. Therefore, it may prove beneficial to have your record expunged or sealed in order to secure your future.
Am I Eligible?
In regards to expungement, the process is either "all or nothing." This is where it is important to know what is on your record. If everything is not eligible for expungement, then the petition will likely not be approved. Yet in the instance of a petition for records to be sealed, each is handled on a "case by case" basis. In order for expungement to be approved, none of the following should be on your record:
Probation (other than first offender drug probation);
Conditional discharge;
Fine (without the word "supervision");
Time considered served;
Jail or DOC time; or
Finding of guilty by a judge or jury (again without the word, "supervision").
If you have reviewed your criminal history and see any of the above items listed, it means that you are not eligible for complete expungement. Still, this does not mean that it cannot be sealed.
Speak with a Skilled Illinois Criminal Defense Lawyer Today
If you are having difficulty accomplishing tasks in your life due to a previous arrest on your record, you may consider speaking with a knowledgeable and experienced DuPage County, IL criminal defense attorney to discuss your situation and your options. Contact us today at 630-580-6373. We have several convenient locations to serve you.
Sources:
http://www.cccircuitclerk.com/faqs/expungement_faq.pdf
http://www.ilga.gov/legislation/99/HB/09900HB0218ham001.htm