How Can My Illinois Criminal Record Be Cleared?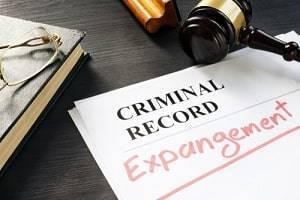 One of the most common questions people ask after they have come into contact with the criminal justice system is whether or not their criminal record can be cleared. Even if you were not actually convicted of a crime, you can have a criminal record if you were arrested or charged with a crime. This record can affect future employment opportunities, housing availability, and other people's opinion of you. Depending on the circumstances of your case, expunging your criminal record may be an option for you.
Do I Qualify for Expungement?
Typically, the most favorable method of clearing your criminal record is expungement. If you are able to have your record expunged, your criminal record will be erased, as if it never existed. Because of this, there are certain requirements that your record must meet to qualify for expungement. Entries on a criminal record that qualify for expungement include:
Arrests that did not result in a conviction

Convictions that were reversed or vacated

Convictions that were pardoned by the state governor

Sentences of court supervision, as long as the waiting period has passed

Sentences of qualified probation, as long as the waiting period has passed
Sealing May Also Be an Option
In cases in which expungement is not an option for your criminal records, you still may be able to have your records sealed. You can seal records that involve an arrest or charge for most felonies or misdemeanors, except for minor traffic offenses. Unlike expungement, you can seal certain conviction records, as long as three years have passed since you successfully completed your sentence. However, there are certain offenses that do not qualify for sealing. These include:
Driving under the influence (DUI) of drugs or alcohol

Violation of an order of protection

Soliciting or patronizing a prostitute

Public indecency

Any sex crime that requires sex offender registration

Dogfighting

Any Class A misdemeanor under the Humane Care For Animals Act
Contact a Wheaton, IL Expungement Attorney
Having a criminal record can impact your life in many ways. It can negatively affect your close personal relationships as well as hinder your professional career. If you would like to clear your criminal record, you should speak with a skilled DuPage County criminal defense lawyer as soon as possible. At the Davi Law Group, LLC, we can help you determine whether your criminal record is eligible for expungement or sealing, and we can assist you in completing the process of clearing your record. Call our office today at 630-580-6373 to schedule a free consultation.
Source:
https://www2.illinois.gov/osad/Expungement/Documents/Adult%20Exp/ExpungementSealing_Instructions_Approved.pdf