Upcoming Changes to Illinois Juvenile Crime Laws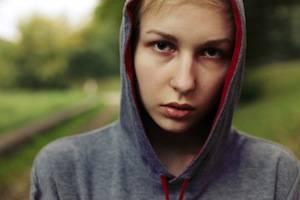 No matter how old children get, parents will seek to protect them and provide them with the best life possible. Therefore, if it is within a parent's power, he or she will want to provide his or her child with the best possible defense when facing a legal battle.
Understanding the laws surrounding one's criminal allegations is imperative to any successful defense strategy, and as of January 1, 2017, a new round of legislation will take effect regarding juvenile defenses.
Expungement Changes
At any age, even small charges remain on a criminal record no matter the outcome of the case. Criminal accusations can dramatically alter the life of a teen, potentially preventing future employment opportunities and lessening the probability of a degree in higher education. However, with the new year, new possibilities are available to erase the dark marks through expungement. Certain criteria must be met to qualify, including:
The incident occurring before the juvenile's 18th birthday;
A petition for delinquency was not filed;
Dismissal without a delinquency filing occurred;
The minor was not delinquent;
Sentencing was juvenile court supervision; or
The charge was adjudicated to a petty offense or a Class B or C misdemeanor.
Miranda Rights Enforcement
As adults, the rights read to us during an arrest, known as the Miranda Rights, are more easily understood. However, to children, the words become lost and less understood during the fear of the unknown. Previously, deceptive tactics may have forced juveniles into giving false confessions. Yet the new regulations require that children under the age of 15 have a lawyer present during interrogation processes for added legal protection. Additionally, any questioning of anyone under the age of 18 requires videotaping.
Alterations in Sentencing
The ultimate goal of any punishment is to teach a lesson to the offender, have him or her change his or her ways, and go on to become a productive and non-disruptive member of society. Children, even at 17 years of age, are still learning. Overly harsh, adult-appropriate penalties are counterproductive when used against children. Therefore, as of 2017, Illinois minors who are found guilty of class 3 and class 4 felonies of the Illinois Controlled Substances Act will not serve automatic incarceration. Instead, a period of probation will be the penalty, terminable upon successful completion of a given amount of time.
Speak with a Criminal Defense Attorney in Illinois Today
If your son or daughter is facing juvenile criminal charges, you are likely looking for options to protect him or her and his or her future. It is important to consult with an experienced and proven legal professional to build a defense that enables the possibilities of having the case reduced or dismissed. If you are interested in exploring the possibilities for your case with a DuPage County, IL juvenile defense attorney, contact Davi Law Group, LLC today at (630) 580-6373.
Sources:
http://www.ilga.gov/legislation/BillStatus.asp?DocTypeID=SB&DocNum=2370&GAID=13&SessionID=88&LegID=93740
http://www.ilga.gov/legislation/ilcs/fulltext.asp?DocName=070504050K5-915
http://www.ilga.gov/legislation/billstatus.asp?DocNum=6291&GAID=13&GA=99&DocTypeID=HB&LegID=95842&SessionID=88&SpecSess=