The Difference Between Drug Trafficking and Drug Possession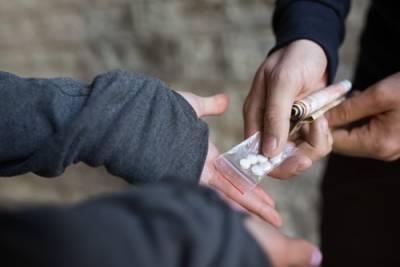 Drug trafficking and drug possession are serious crimes that carry potentially devastating sentences. However, there are notable differences between both crimes as well as the defenses available to refute them. You will want to speak with an experienced DuPage County criminal drug charge attorney to get the best advice on what your options are after you have been charged.
Drug Possession
Drug possession, generally, is a less serious offense than drug trafficking. Drug Possession refers to being in actual or constructive possession of a controlled substance. Being charged with drug possession usually is prosecuted at the state level.
Actual or Constructive Possession
There are two types of possession of a controlled substance recognized by law—actual and constructive possession. Actual possession can be described as being in physical possession of a controlled substance. Constructive possession can be described as not having physical possession or control over the controlled substance but having knowledge of the controlled substance, an ability to maintain control over the controlled substance, or the location of the controlled substance.
An example of actual possession is having a police officer conduct a stop and frisk investigation on you and finding a baggy of what appears to be a controlled substance. An example of constructive possession—one that commonly occurs—is when the police searches your vehicle and finds a controlled substance inside.
Drug Trafficking
Drug trafficking, however, is generally prosecuted as a felony and can have much harsher sentences and punishments attached. Drug trafficking involves both the actual and/or constructive possession of the drugs. However, the law has an additional component of having an intent to distribute the controlled substance. The government will examine the amount of a controlled substance you have, the kind of controlled substance you have, and any evidence of your intent to have the controlled substance distributed.
Many states have their own drug trafficking laws on the books that mirror the federal drug trafficking laws. Depending on the nature of the drug trafficking charge, you can be charged with several different levels of felonies. Variables that can aggravate a drug trafficking charge include but are not limited to:
The use or presence of weapons during the act of trafficking drugs;
The type of controlled substance that is being trafficked;
The complexity of the trafficking scheme;
A prior criminal record;
Having minors participate in your scheme; and
Whether the scheme crossed state lines.
Do I Need a Lawyer Fight My Case?
Drug possession and drug trafficking are very serious offenses. Your dedicated, experienced, and dauntless criminal defense attorneys at Davi Law Group, LLC will present all available defenses to you and advise you on which will give you the most desirable outcome available in your case. Contact our skilled DuPage County drug crimes attorneys at 630-5580-6373 to schedule your consultation today.
Source:
http://www.ilga.gov/legislation/ilcs/ilcs5.asp?ActID=1941&ChapterID=53