Positive Results in Workplace Drug Testing Highest in 12 Years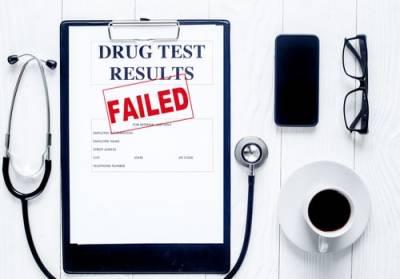 A little more than half of U.S employers drug test potential employees before offering a job. An analysis of over 10 million workplaces found that the number of positive results is the highest it has been in 12 years. Marijuana, cocaine, and methamphetamine use is on the rise nationwide. According to the analysis carried out by Quest Diagnostics, 4.2 percent of drug tests produced positive results in 2016. That number is up 4 percent from 2015, making it the highest rate since 2004.
Marijuana Leads in Drug Use
Although the Illinois rate of positive drug tests was the same as the national average, drug use varies between different regions. For example, Chicago's suburban residents tested positive for cocaine more than other drugs. Southern Illinois residents tested positive for opiates more often than other areas, and heroin use was most common near Rockford.
Overall, drug use appears to be on the rise but it is still not as high as it was 30 years ago. When Quest Diagnostics began their annual report on positive drug tests in 1988, almost 14 percent of drug tests came back positive. Increased marijuana use is largely responsible for the higher rate of positive results and accounted for about half of all positive results.
Penalties Related to Marijuana
As more and more states legalize marijuana in some form or another, people become more casual about using it. Many are more likely to consider marijuana to be the safest or most minor recreational drug, and Illinois lawmakers seem to agree. Changes to the law last year made possession of less than 10 grams of cannabis a civil violation—punished about as harshly as a traffic ticket.
Possession of more than 10 grams but less than 30 grams, however, is a misdemeanor and can result in incarceration of up to a year. Subsequent offenses or carrying larger quantiles of cannabis can become felonies and result in more expensive fines and longer prison sentences. Distributing or selling any amount of marijuana is likely to result in felony charges.
Some medical conditions such as seizure disorders and post-traumatic stress disorder (PTSD) make users eligible to use medical cannabis without punishment. Legal users must be registered with the state and have the approval of their doctor.
Call a Drug Crimes Attorney
If you or a loved one has been charged with drug possession or any other drug-related offense, contact an experienced DuPage County criminal defense lawyer. We will meet with you to discuss your case and explore all of your available options. Call 630-580-6373 for a confidential consultation with Davi Law Group today.
Sources:
http://www.cnn.com/2017/03/27/us/refugees-jobs-drug-testing/index.html
http://www.chicagotribune.com/business/ct-drug-testing-workplace-0517-biz-20170516-story.html
https://www.illinois.gov/gov/mcpp/Pages/default.aspx