Why You Shouldn't Worry About "Looking Guilty" When Exercising Your Rights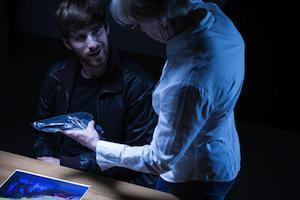 When confronted by law enforcement, many people worry about exercising their rights—they do not want to "look guilty." However, this is the wrong way to look at one's rights. Once you better understand what your rights are and why they are important, the better prepared you will be if you are ever investigated or arrested for a crime.
Understanding Law Enforcement's Perspective
The police and other law enforcement agencies are charged with upholding the law. Part of their job is to investigate crimes, arrest the suspected criminals, and collect evidence for prosecutors to use in a criminal trial.
When you are contacted by law enforcement, you do not know if they are investigating a crime or collecting evidence. Law enforcement officers do not have to tell you if they think you are guilty of a crime.
It is possible that law enforcement has already concluded that you should be prosecuted and are now contacting you to try and collect evidence against you. It is unlikely that anything you say will change their minds.
What Are Your Rights?
When dealing with law enforcement you should always be polite. Do not yell or provoke a police officer in any way. Still, you should firmly assert your rights. If law enforcement wants to enter your house, then you have the right to not allow them in if they do not have a warrant. If the police say state that they are just going to obtain a warrant and return again, then you may tell them that you will wait until they have a warrant. If they ask if you have something to hide, you do not have to answer.
You have a right to remain silent. If the police want to question you, then you should ask if you are free to go. If you are free to go, you should leave. If you are not free to go, then you should let the police know you do not wish to speak without a lawyer present. However, never lie to law enforcement. This will only make things worse for you.
When you exercise your right to remain silent or refuse to let the law enforcement into your house without a warrant, you are not acting suspiciously; you are standing up for your rights. Whatever the police may think about you, the prosecutor will not be able to use your willingness to exercise your rights against you in court.
Consult with a Skilled Illinois Criminal Defense Attorney
If you have been contacted by law enforcement or charged with a crime, then you need to speak with a skilled Wheaton criminal defense lawyer immediately. Do not speak to anyone about your case until you consult with a lawyer. You need to understand all of your options. Please contact Davi Law Group, LLC to schedule your consultation. Call 630-580-6373 today.
Source:
http://www.ilga.gov/legislation/ilcs/ilcs2.asp?ChapterID=54