How and Why Juvenile Criminal Cases are Treated Differently Than Adult Cases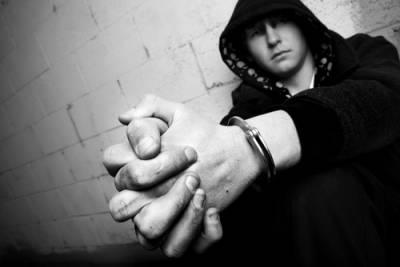 While state laws tend to dictate how juvenile and adult criminal cases are handled, there are some broad but universal views and beliefs within these two justice system types. It is by comparing the beliefs of each system that one begins to understand the distinct differences – including the impact that an adult case may have on a juvenile. Learn more about the differences between juvenile criminal cases and adult criminal cases, and discover how you can protect your teen from the potential consequences of an adult trial.
Rehabilitation
If there is any belief that distinguishes adult criminal cases from juvenile ones, it is that juveniles are developmentally different than adults. The perception that juveniles can be more easily rehabilitated than adults stems directly from this belief, and it can impact everything from sentencing to treatment options and release back into the community. For example, an alleged juvenile sex offender may be referred to a therapeutic program, but an alleged adult offender could be facing years of imprisonment and forced registration on the state's sex offender site.
Public Access to Criminal Records
Because juvenile offenders are still considered minors, and because they are thought to be more likely to successfully rehabilitate, access to criminal records is more limited. With adults, however, the criminal record of an individual is searchable by almost anyone – including potential landlords and employers. While felony convictions in adult court tend to have the greatest impact on one's employment and housing opportunities, it is important to remember that misdemeanors can have a negative effect as well.
Parole and Release
When juveniles are released back into society, the goal is to reintegrate. When adults are released, the goal is surveillance and monitoring of illicit behavior. In other words, the justice system believes that the juvenile will move forward with their lives and hopefully, with treatment, not re-offend. Adults, on the other hand, are almost expected to re-offend. That can impact how they are treated by everyone from their probation officer to people in their community.
Protecting Your Teen from Adult Court
Although teens are typically treated as juveniles in the criminal justice system, there are situations that may result in a transfer to adult court. This is something that parents want to avoid at all costs. Not only can it impact the consequences that your teen may face, it can greatly impact the remainder of their lives. Get the protection that they deserve and contact an experienced juvenile criminal defense attorney for their case.
Backed by knowledge, experience, and an honest commitment to the well-being of our clients, Davi Law Group, LLC is the firm to trust with your teen's criminal case. Whatever the situation, we can take swift and aggressive action to hopefully protect your teen from the consequences of adult court. We can also represent them in their juvenile hearing to ensure they are treated fairly. Schedule your personalized consultation with our DuPage County juvenile criminal defense lawyers to learn more. Call 630-580-6373 today.
Source:
http://www.pbs.org/wgbh/pages/frontline/shows/juvenile/stats/juvvsadult.html