Underage Drinking in Illinois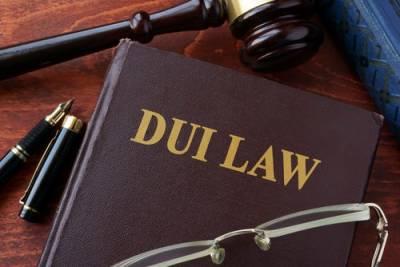 While drinking alcohol before the age of 21 is considered a rite of passage by many, Illinois law enforcement and the legal system do not see it that way. For a minor charged with the illegal consumption of alcohol or driving under the influence (DUI), the penalties are no laughing matter. If your child has been charged with an offense related to underage drinking, you should work with an attorney who can help you understand how to minimize any resulting difficulties.
Illegal Alcohol Consumption in Illinois
The consumption, possession, purchase, or receipt of alcohol by someone under 21 is punishable by a three-month driver's license suspension for an offense that results in court supervision. That suspension increases to six months for a first conviction, one year for a second conviction, and driver's license revocation for any subsequent convictions. Anyone under 21 who transports liquor can be assessed a maximum $1,000 fine. The driver could face a one-year license suspension for a first offense and a one-year license revocation for additional offenses.
Underage Drinking and Driving
Illinois' zero-tolerance policy states that any driver under the age of 21 who registers a blood alcohol content (BAC) over 0.0 will get a three-month driver's license suspension for a first offense, and this increases to six months if a person refuses a blood alcohol test. A second offense results in a one-year suspension, or two years for test refusal.
Regardless of whether there is an eventual conviction, a DUI arrest that results from a test which shows an underage driver had at least a .08 percent BAC will result in a six-month license suspension, increasing to one year with the refusal of a BAC test. A second offense within five years will lead to a one-year driving suspension, or three years with test refusal.
An initial underage DUI conviction can be punished by up to one year in jail and a fine of $2,500, with a two-year license revocation and no driving relief eligibility until the second year. A second conviction can result in up to one year in jail and fines of $2,500, license revocation for five years or until age 21, and mandatory imprisonment for five days or 240 hours of community service.
Potential aggravated DUI penalties include up to 14 years imprisonment if the act of drunk driving led to someone's death, or 28 years for multiple deaths. Felony DUI charges will result in license revocation anywhere from one year to life.
Contact a DuPage County Juvenile Crimes Attorney
One mistake or misunderstanding does not have to impact someone's entire life. If your child faces charges related to underage drinking, Davi Law Group, LLC will work to protect their future. Call 630-580-6373 to set up a free consultation with a Wheaton juvenile criminal defense lawyer.
Source:
https://www2.illinois.gov/ilcc/Education/pages/under21laws.aspx