License Suspension and Reinstatement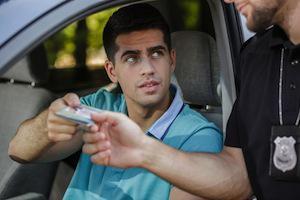 Mistakes occur regularly. Sometimes we forget to do something extremely important, like renewing our car registration on time or paying a ticket. Occasionally, we can become lost in thought and miss a speed traffic sign. However, if these things are overlooked time and again, the suspension of your driver's license or even the revocation of your driving privileges may result. Therefore, it is important to understand the various circumstances that, if handled incorrectly, could result in the loss of all driving privileges, either for a short time or indefinitely.
How Suspension Occurs
In Illinois, there are a variety of reasons that may result in the suspension of your driving privileges. Moreover, it may be surprising to discover that violations do not necessarily need to occur while you are driving, nor do they have to be vehicle related at all. A driver's license may be taken away for the following reasons:
Traffic Violations: Three or more violations are received within a 12 month (one year) period;
Failure to Appear in Court: or otherwise take care of your traffic citation on or before your court date;
Parking Violations: 10 or more parking violations;
Failure to Pay Child Support: The "Deadbeats Don't Drive" Act makes it possible for your license to be suspended due to non-payment of court ordered child support payments;
Tollway Violations: If you do not pay your tollway fees, you will be susceptible to violations and more than five violations, you may be facing suspension;
Safety Responsibility: If the Illinois Secretary of State (SOS) finds you at fault for an accident and you do not have liability insurance, you may then face up to two years of license suspension;
Underage Drinking: The legal drinking age is 21 years of age;
Use of a Fake ID: This is a serious charge and may result in suspension among other consequences; and
DUI: A conviction of a DUI either due to alcohol, drugs, or even prescription medication can be penalized with a suspension.
Penalties
It is imperative to periodically check on the status of your driver's license. This can be done easily by going to the Illinois Department of Motor Vehicles website. Having a suspension can affect your car insurance rate and employment opportunities. Moreover, these affects will be exponentially worse if you are charged with an additional traffic violation in the future. Penalties for driving while on a suspended license include:
An increase in the length of your suspension;
The potential revocation of your license;
Jail time; or
Seizure of your vehicle.
Reinstatement
If your license is facing suspension, then the SOS will want to have a hearing. This court hearing will either result in the full restoration of your privileges, the granting of a restricted driver permit, or denial and suspension. If the response is suspension, you will need to have another hearing in order to have your privileges returned.
You may request an informal hearing if your violation was an accident that did not involve a fatality, was a first time single DUI, or was a penalty for a minor moving violation. If you need to have a formal hearing, you will then need to file a Formal Hearing Request form with a $50 fee to the Secretary of State.
If your hearing results in your reinstatement, you will need to complete post-hearing requirements which include:
Providing Proof of Insurance; and
Paying Reinstatement Fees.
Reinstatement fees are based on the reasoning for your suspension. The fee costs are as follows:
$70 for:

Failure to appear in court;

Failure to pay child support;

Parking suspensions;

Safety responsibility suspensions; and

Tollway suspensions.
$100 for not having the minimum required Illinois car insurance;
$250 for a first offense resulting in Statutory Summary Suspension;
$500 for two or more Statutory Summary Suspensions; and
$500 for any revocation including DUI-related revocations.
Having your license suspended can be stressful and overwhelming. It can be even more surprising if, during a traffic stop, you discover that your license was suspended. Therefore, it is beneficial to have an experienced lawyer on your side to help guide you through the process. A knowledgeable lawyer can increase the likelihood of having a positive outcome of your hearing. At Davi Law Group, LLC we will effectively and aggressively fight for your rights. If you are interested in discussing your options with one of our skilled DuPage County, IL criminal law attorneys, please call us today at 630-580-6373 to schedule your initial consultation. We proudly serve clients throughout DuPage, Kane, Kendall, Cook, and Will Counties. Should you choose to retain our services, we have financing options available to suit your needs.
Sources:
https://www.dmv.org/il-illinois/suspended-license.php
https://www.cyberdriveillinois.com/departments/drivers/losepriv.html