Understanding Statutes of Limitations for Crimes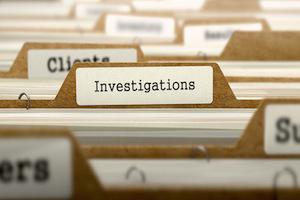 The state legislature has passed several laws that set the time period when someone can be charged with a crime. This time period is called the statute of limitations. However, sometimes a crime is too old for you to be prosecuted and understanding if the statute of limitations has expired can be complicated.
Basic Statutes of Limitations
Illinois law provides that most misdemeanors have a statute of limitations of 18 months. Most felonies have a statute of limitations of three years. Additionally, many specific crimes also have their own specific statute of limitations. Examples of specific statutes of limitations include:
Identity Theft: Five years from the time the victim discovers the offense;
Criminal Sexual Assault: Ten years if the victim reported the abuse within three years of it occurring;
Certain Sex Crimes (including sexual assault where the victim was a minor): 20 years from the time the victim turns 18;
Certain Environmental Crimes: Five years after the discovery of the offense, or five years after a prosecuting officer is aware of the offense; and
Breach of Fduciary Obligation: One year after the discovery of the offense or after the prosecuting officer has become aware, to a maximum of three additional years.
Crimes with No Statute of Limitations
The most serious crimes do not have any statute of limitations at all. You can be prosecuted for these crimes at any time, even if 50 years or more have transpired. Crimes that do not have a statute of limitations include:
Murder;
Attempted murder;
Involuntary Manslaughter;
Leaving the scene of a motor vehicle accident involving death or personal injuries;
Treason;
Arson;
Child pornography; and
Forgery.
When the Statute of Limitations May be Extended
Certain factors may extend a statute of limitations. In many instances, if the victim of a crime, particularly a sex crime, was a minor, then statute of limitations will extend beyond the victim's 18th birthday. In other situations the statute of limitations is tolled. This means that time does not count towards the expiration of the statute of limitations.
For example, if a person is not living in Illinois, then the statute of limitations may be tolled while he or she is out of the state. This means that if the individual committed a misdemeanor, but are living outside of Illinois for five years and returns to live in Illinois, then he or she can still be prosecuted.
If someone commits a criminal act and then goes into hiding, even if he or she never leaves Illinois, the statute of limitations may be tolled. When a material witness is placed on active military duty or leave, and is unavailable to testify or aid law enforcement, the statute of limitations can be tolled.
If you have been charged with a crime and have questions regarding your case and your rights, please contact a knowledgeable Wheaton criminal defense lawyer. Call Davi Law Group, LLC today to schedule your consultation at 630-580-6373.
Source:
http://www.ilga.gov/legislation/ilcs/fulltext.asp?DocName=072000050K3-6