Life Without Parole as a Juvenile Offender? It Could Still Happen, Despite Supreme Court Ruling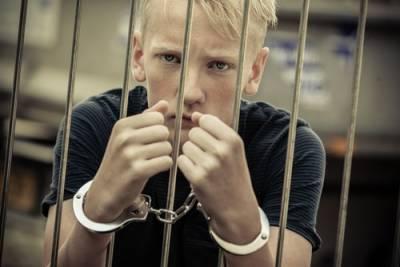 No matter how heinous their crimes might seem, juvenile offenders are, by all standards, children. They do not always understand the consequences of their actions, may struggle with impulse control, and have brains that are not yet fully developed. Yet, in Illinois, and in other states throughout the country, they are serving life sentences for crimes they allegedly committed.
A recent ruling from the U.S. Supreme Court, in which it was deemed unconstitutional to incarcerate a minor for life without parole, gives these offenders the chance to appeal their former sentences. Unfortunately, there may be more who receive the exact same type of sentence in the very near future. If your child is being charged with a serious or violent crime, the following can help you better understand what they may be up against and how you can attempt to protect them from a life behind bars.
Children Serving Life Sentences
News sources indicate that some 80 children have been sentenced to life sentences without parole in the state of Illinois. After the 2012 Supreme Court ruling that deemed it unconstitutional to incarcerate a child for life, Illinois examined their own laws in 2014. Because of these two rulings, all 80 of the inmates were given the right to pursue resentencing for their crimes.
One man, incarcerated at the age of 16 for murder, was released at the age of 49. Most of his life had been lived behind bars, yet he is one of the lucky ones. He is one of just 15 that have had their cases reviewed so far (two received natural life sentences). The rest are still waiting, and no one knows how long it could take to review their cases.
Concerning as that might be, the state of Illinois has even bigger problems – it still has not joined the handful of states that ban life sentences for children. That means new offenders could fall into the system and find themselves sentenced to life behind bars, despite it now being considered unconstitutional. As such, juveniles facing potential life sentences for serious crimes should ensure they secure experienced and aggressive legal counsel.
Contact Our DuPage County Juvenile Crimes Defense Attorneys
At Davi Law Group, LLC, we advocate for juvenile defendants using an aggressive and proactive approach. At every turn, our DuPage County juvenile crimes defense attorneys protect their rights and interests. No matter what the situation, we pursue the most favorable outcome possible. Learn more about how we can assist with your case by scheduling a personalized consultation. Call our offices at 630-580-6373 today.
Sources:
http://www.sfgate.com/news/crime/article/A-state-by-state-look-at-juvenile-life-without-11718679.php
http://www.kwqc.com/content/news/Locked-up-Juvenile-offenders-with-life-in-prison-sentences--437604013.html
http://www.chicagotribune.com/news/ct-juveniles-life-in-prison-new-hope-met-20170221-story.html