Major Changes to the Illinois Criminal Justice System – Part I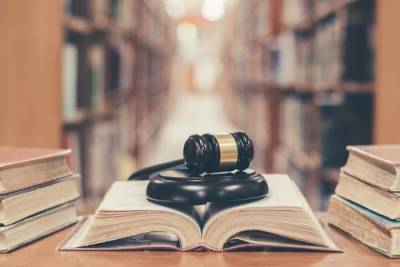 Earlier this year, Governor J.B. Pritzker signed the Safety, Accountability, Fairness and Equity – Today, or SAFE-T Act, into law. The SAFE-T act makes extensive changes to the Illinois criminal justice system, many of which went into effect on July 1. The act aims to ensure that every citizen's constitutional rights are protected in their interactions with law enforcement, the court system, and the corrections system. If you are facing criminal charges, you may find that it affects your case. Here, we look at some of the changes that the SAFE-T Act brings to policing, arrests, and detention in Illinois.
Changes in Policing
One important measure in the SAFE-T Act requires the creation of a statewide use of force standard to be used by all law enforcement agencies. This also includes tightening the legal standards for use of force, including by requiring the officer to consider the "totality of the circumstances" of not only the individual, but the surrounding environment as well.
Officers are no longer allowed to use deadly force with a suspect who is fleeing unless that person is a significant risk to someone else. Non-lethal projectiles, like rubber bullets, can no longer be fired randomly into a crowd or discharged while aiming at an individual's head, back, or pelvis. Above-the-shoulder restraints, including chokeholds, are also no longer allowed. The law now requires all officers to intervene if they see another law enforcement officer using unauthorized force.
The SAFE-T Act also puts a deadline of 2025 for every law enforcement agency to provide body cameras to all their officers. Body cameras are also now required for all no-knock search warrants, and a department must have plans in place to protect children and any other vulnerable individuals who may be inside the premises during the search.
Changes in Arrest and Detention Procedures
Illinois lawmakers also made changes to arrest and detention policies for criminal suspects. For example, police now have the option to issue citations and release an individual, rather than placing them under arrest, if they have been charged with a Class B or C misdemeanor, as long as they pose no danger to themselves or the public. Examples of offenses under this provision include disorderly conduct and criminal trespass.
The act also changes policies regarding the treatment of suspects who are taken into custody. Detainees are now allowed to make three phone calls within three hours of arriving at the police station or other law enforcement facility. Additionally, beginning January 1, 2023, detained suspects will no longer be required to post cash bail. Instead, they may be released, with possible conditions, to await trial.
It is important to note that the SAFE-T act allows for exceptions to the new bail rule for defendants who are charged with certain serious offenses, pose a serious flight risk, or present a danger to others. These defendants may be required to spend their pretrial time in jail.
Contact a DuPage County Criminal Defense Lawyer
If you have been accused of a crime, it is important to understand your rights under the SAFE-T Act. A dedicated Wheaton, IL criminal defense attorney from Davi Law Group, LLC can answer your questions and develop a strong defense strategy in response to the charges you are facing. Call 630-580-6373 to schedule a free and confidential consultation.
Source:
https://www.ilga.gov/legislation/publicacts/101/PDF/101-0652.pdf