Major Changes to the Illinois Criminal Justice System – Part II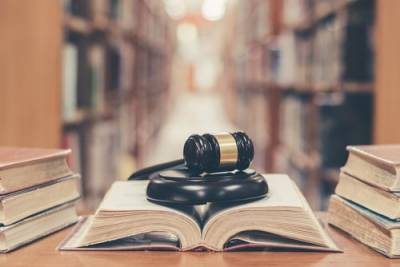 In our last blog post, we discussed some of the highlights of the Safety, Accountability, Fairness and Equity – Today (SAFE-T) Act, recently passed by the Illinois legislature, as it applies to policing, arrests, and detention. The act also made changes to how the courts should address certain issues in sentencing if a person has been convicted of a crime, as well as changes to incarceration and decarceration programs. The following is a brief overview of these changes.
Changes in Sentencing
One of the criteria that judges look at when determining the sentence a convicted defendant will receive is whether or not they are a "habitual criminal." This standard can negatively impact those who have criminal convictions during young adulthood, at a time when research shows that the brain is still developing and a person may be prone to poor decision-making and impulse control. Under the newly passed laws in Illinois, any convictions that a person had when they were between the ages of 18 to 21 will no longer be included in defining whether a defendant should be classified as a habitual criminal.
Judges will also now have discretion in issuing mandatory minimum sentences if one of the following applies:
The judge deems the defendant does not pose a public safety risk.

The conviction the defendant is being sentenced for is driving on a license revoked for unpaid fines, shoplifting, or drug offenses.

The judge feels (and must justify) that it is in the interest of justice for the defendant to receive less than the mandatory minimum sentence.
Another change concerns the Illinois "three strikes" law, where a defendant receives a mandatory life sentence for their third conviction for certain offenses. Drug crimes will no longer be included in that list.
Changes in Incarceration and Decarceration
When a defendant is convicted and sentenced, they are given credit for "time served" while awaiting trial. Judges will now include any home detention and curfew that restricted the defendant's movement for 12 or more hours per day towards that credit.
Incarcerated individuals who are serving longer sentences now have the ability to earn more credit for good behavior. Anyone serving less than five years has the potential of earning 180 days off of their sentence; those serving more than five years can earn up to one year off of their sentence.
The act also expands eligibility for decarceration programs that offer alternatives to imprisonment. Now, anyone with a prior felony conviction for possession of a small amount of drugs may be eligible to participate in certain diversion and probation programs.
While Illinois does not have a parole system in place, the state does have a mandatory supervised release (MSR) program which is similar. The act provides more distinct terms regarding the crimes that qualify for MSR. Illinois is also expanding its electronic home detention for those individuals convicted of nonviolent Class 3 and 4 felonies and who have less than four months of their sentence to finish.
Contact a DuPage County Defense Lawyer
Being arrested and charged with a serious crime can be a stressful and frightening experience. A conviction could mean that not only your freedom will be impacted, but your future, as well. While many of the changes in the SAFE-T Act will benefit those caught up in the criminal justice system, it is still imperative to have a skilled Wheaton, IL criminal defense attorney defending you against your charges and advocating for your rights. To learn how our firm can help, call Davi Law Group today at 630-580-6373 to schedule a free and confidential consultation.
Source:
https://www.ilga.gov/legislation/publicacts/101/PDF/101-0652.pdf