Options For Clearing Your Criminal Record in Illinois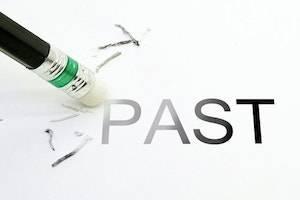 There are many ways you can create a criminal record for yourself. Even if you were not tried or convicted, being arrested or formally charged with a crime creates a criminal record. Criminal records are public records, which means anyone who wants to can see them. A criminal record could be seen by your family, friends, coworkers, banks, credit agencies and current and future employers. Luckily, Illinois allows you to clear your criminal record in a few different ways. There are three types of record clearing in Illinois, and the type you utilize will depend on what you are trying to clear and the outcome of the situation.
Expungement
When most people think about clearing a criminal record, they probably think of expungement. In Illinois, expungement is the process of erasing your criminal record, so it is as if the events on your record never happened. There are limitations to what you can expunge, though. If your arrest resulted in a conviction, you are not eligible for expungement unless the convictions were reversed or vacated or you received a pardon from the governor. You are also not permitted to expunge sentences of court supervision if they are for offenses including reckless driving, driving under the influence or sexual offenses against a minor under age 18.
Sealing
Sealing is an alternate option if you do not qualify to have your criminal record expunged. Though sealing your criminal record does not completely erase your record, it does allow you to hide it from most of the public. Law enforcement agencies will still be able to see sealed misdemeanor and felony convictions. Most convictions are able to be sealed, though there are certain ones that are not eligible for sealing. Convictions that are not eligible for sealing include:
DUI;
Domestic battery;
Public indecency;
Soliciting or patronizing a prostitute;
Dog fighting; and
Any offense that requires registration under the Sex Offender Registration Act.
Executive Clemency
If you are not eligible for expungement or sealing, you may still have a chance at clearing your criminal record. Executive clemency can be granted if you apply for a pardon from the governor and he or she forgives you for your criminal convictions. Being granted a pardon does not automatically expunge your criminal record -- you must still apply for expungement if you are granted a pardon to expunge your record.
Contact a Wheaton, IL Expungement Attorney Today
Everyone deserves to have a second chance. This is why the state of Illinois allows citizens to expunge or seal certain criminal offenses, convictions and sentences. If you have a criminal record that you want to get rid of, you should talk to a skilled DuPage County record sealing lawyer. At the Davi Law Group, LLC, we can help you determine what kind of record clearing you are eligible for. Call our office at 630-580-6373 to schedule a free consultation today.
Sources:
http://www.illinoiscourts.gov/Forms/approved/expungement/ExpungementSealing_Instructions_Approved.pdf