Knowingly Possessing in Illinois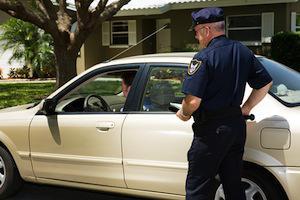 During a traffic stop, you cooperate with the officers who pulled you over. You answer every question asked to the best of your knowledge and even allow the officers to check your vehicle—you know that nothing is there. Yet, the officers find something in your car that shocks you, because you have never touched anything like it. You know others who do, however, and somehow the remanence was discovered in your vehicle. Now, the officers are pointing all fingers at the driver, which in this case, is you. You currently face drug possession charges and are at a loss for words because the police did not believe you. Therefore, why would a judge?
Illinois Possession Laws
Notorious for strict punishments in general, Illinois drug possession consequences are no different. Therefore, it is of the utmost importance to understand each law in its entirety. The majority of laws pertaining to possession in Illinois (Cannibis Control Act, Illinois Controlled Substance Act, and even weapons laws), all have one factor in common: the person charged must "knowingly possess" the item.
The word "knowingly" became a source of great debate and contention in the court system and led to the Criminal Offenses Act in 2010 when Illinois outlined their legal definition of knowledge.
Criminal Code 720 ILCS 5 defines knowledge as:
"The nature or attendant circumstances of his or her conduct, described by the statute defining the offense, when he or she is consciously aware that his or her conduct is of that nature or that those circumstances exist. Knowledge of a material fact includes awareness of the substantial probability that the facts exist."
In general, this states that based on circumstances—circumstantial evidence—rather than tangible facts, a person can be found guilty of knowingly possessing an incriminating product. If you had an incriminating product in a vehicle registered to you, or in a piece of clothing that you were currently wearing (regardless of whether or not the piece of clothing was borrowed, such as a jacket), the evidence may be seen to show that you were aware that the item was there and, in turn, you were knowingly possessing it.
There is light at the end of the tunnel, however. The evidence in these cases is subjective. Moreover, in order to be found guilty of these crimes, a jury of peers must determine that you had prior knowledge of the substance. This is where it is imperative that you have a skilled defense attorney on your side. Determining the best defensive strategy is ultimately up to the circumstances surrounding the charges.
Speak with a Knowledgeable Illinois Criminal Defense Lawyer Today
If you are interested in discussing your options with a DuPage County, Illinois criminal defense attorney, please contact Davi Law Group, LLC today at 630-580-6373 to schedule your initial consultation at one of our four convenient locations.
Sources:
http://www.ilga.gov/legislation/ilcs/ilcs5.asp?ActID=1941&ChapterID=53
http://www.ilga.gov/legislation/ilcs/ilcs3.asp?ActID=1937&ChapterID=53
http://www.ilga.gov/legislation/ilcs/fulltext.asp?DocName=072000050K24-1.6
http://www.ilga.gov/legislation/ilcs/ilcs4.asp?ActID=1876&ChapterID=53&SeqStart=6500000&SeqEnd=7500000