What Does it Mean When the Police Say "You Have the Right to Remain Silent"?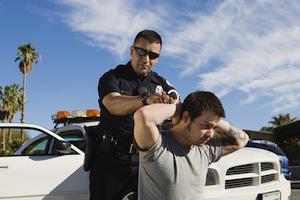 When you watch someone get arrested in the movies or on TV, you will often hear the law enforcement officer tell the person getting arrested:
You have the right to remain silent;
Anything you say or do can be used against you in a court of law;
You have the right to an attorney;
If you cannot afford an attorney, one will be appointed to you; and
Do you understand these rights as they have been read to you?
These rights are commonly called a Miranda warning, after a famous U.S. Supreme Court case. However, how do these rights apply to you?
When Does Your Right to Remain Silent Start?
In the real world, it is possible to be arrested without having a police officer read you your rights. The right to remain silent described in the Miranda warning is the right to not incriminate yourself when you are in police custody and are being interrogated. If you are arrested and not questioned, you do not have to be given the warning. However, if you are arrested and interrogated, and you are not told about your rights, anything you say after your arrest may be thrown out by a judge.
The police can stop you on the street or knock on your front door and ask you questions. Still, because you are not in custody in these situations, they do not have to give you the Miranda warning.
Why You Should Not Speak to the Police without a Lawyer
There are several instances where the police may question you. You may not be told you have the right to remain silent if you are not in police custody.
Law enforcement officers have years of experience and training in questioning people. They also often have an agenda—they have a crime to solve. Even an innocent remark may be enough to get you arrested and in court. You will then be faced with trying to explain something you said weeks later to people who do not know the circumstances of your statement.
If the police want to question you, you have the right to have a lawyer present, even if you have not been arrested. But, the police do not have to tell you about that right unless you have been arrested. Speaking to the police without a lawyer present does not show you have nothing to hide. It shows you do not know your rights.
If you have been charged with a crime, or the police wish to question you, you need to speak with a knowledgeable DuPage County criminal defense lawyer to protect your rights. If you have been accused of a crime, before you talk to anyone, call Davi Law Group, LLC for a consultation right away at 630-580-6373.
Sources:
https://www.law.cornell.edu/supremecourt/text/384/436
http://www.icjia.org/assets/pdf/ResearchReports/Policies_and_Procedures_of_the_Illinois_Criminal_Justice_System_Aug2012.pdf