What Does Your 'Right to Remain Silent' Mean?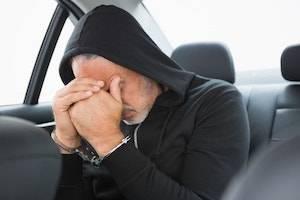 You have probably seen a crime drama television show where a police officer reads a suspect his or her Miranda rights.
These rights were established in U.S. Supreme Court case Miranda v. Arizona, which was decided in 1966. In that case, the court ruled that anyone suspected of a crime must be informed of the following:
"You have the right to remain silent. Anything you say can and will be used against you in a court of law. You have the right to an attorney. If you cannot afford an attorney, one will be provided for you. Do you understand the rights I have just read to you? With these rights in mind, do you wish to speak to me?"
The Miranda warning covers two rights: the right to remain silent and the right to an attorney.
This right to remain silent is important for those accused of crimes to understand.
Basis in the Constitution
The right to remain silent is based on the Fifth Amendment, which states: "No person . . . shall be compelled in any criminal case to be a witness against himself."
The Miranda warning is supposed to alert you to your right against self-incrimination. Essentially, you are being told that you do not have to answer police questions; however, if you do speak, your words could be used to prove your guilt.
When Must a Person Be Read His or Her Rights?
Miranda rights must be read when a person is "in custody," which means that the person is deprived of freedom in any significant way. Certainly, if an officer handcuffs you, you should have been read your rights. However, being in custody could just mean that you are on the street and an officer has told you that you must stay.
If you are not "in custody," anything you say to an officer could be used against you in court. If you are in custody and have not been read your rights, a court may toss out any statements you made because the police acted unconstitutionally.
When Suspects Have the Urge to Speak
Many people talk to officers after being Mirandized. This is almost always a mistake. People think that they can convince an officer to let them go. Others feel pressure from the officers to talk, even though the Miranda warning and the constitution say that suspects do not have to speak.
Defense attorneys recommend minimal talking when interacting with officers. You must provide your name, for example, but it is advisable to refuse to answer any questions police ask you, especially if your rights have been read to you. If you have been read your rights, you can then request an attorney who can advise you in your case.
Contact a Wheaton, IL Criminal Defense Lawyer
The top priority for the knowledgeable DuPage County, IL criminal defense attorneys at Davi Law Group, LLC is to guard your constitutional rights in the courtroom. This protects not only our clients but also the rest of society who relies on these freedoms. If you are facing charges, our attorneys will always fully investigate your case to be sure that police and prosecutors have not violated your rights. Call Davi Law Group, LLC at 630-580-6373. Our office locations serve DuPage, Kane, Cook, Kendall, and Will counties.
Sources:
http://www.mirandawarning.org/whatareyourmirandarights.html
https://www.law.cornell.edu/constitution/fifth_amendment