Traffic Violations: Why Police Ask 'Do You Know Why I Pulled You Over?'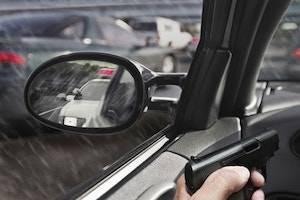 A common way for police to begin a conversation with a suspect is by asking if the suspect knows he or she did something wrong. While some people might think that this is just an officer's way of breaking the ice, it could be that the police officer is trying to get you to make an inculpatory statement about a traffic violation or a more serious crime.
An inculpatory statement is a statement that acknowledges that a person did something illegal. For example, an officer could be trying to get you to admit to speeding or running a red light.
In this situation, people think that if they admit to something then the officer will let them go. This rarely happens.
Your Answer to the Question
In some cases, it may be prudent to say that you know why you were pulled over. However, in general, most Illinois criminal defense attorneys would suggest to not admitting to any wrongdoing. If you do, it is essentially giving evidence to prosecutors.
If you believe you were pulled over due to speeding, but in reality an officer pulled you over because your license plates were out of date, the officer may also write you a ticket for speeding. In this situation, it is easy for an officer to use your words against you.
Finally, when an officer asks you if you know why you were pulled over, the best response is to say no. Technically, you do not know why an officer elected to stop you; hence, it is best to not make a guess.
Your Rights
In the United States, you have the right to remain silent. The Fifth Amendment states, "No person . . . shall be compelled in any criminal case to be a witness against himself." In a police stop situation, you do not need to answer any question directly.
This does not mean that you should be rude to an officer or make up a crazy excuse. Being polite while not admitting anything is often the best course.
You also have the right to refuse to give consent to search your vehicle. Many officers ask for consent to search, and too many people agree. Often, charges begin with giving consent to search a vehicle.
Contact a Wheaton, IL Criminal Defense Lawyer
If you have been charged with a crime, hiring competent legal counsel will help you make your best case. While an attorney cannot change what you have said to police in the past, he or she can be sure that the right steps are taken with the police, the prosecutor, and the judge in the future.
The DuPage County, IL criminal law attorneys aggressively defend clients in Illinois courts. For the convenience of our clients, we have several locations that serve DuPage, Kane, Cook, Kendall, and Will Counties. Contact Davi Law Group, LLC at 630-580-6373.
Source:
https://www.law.cornell.edu/constitution/fourth_amendment