Understanding Illinois' Zero-Tolerance Law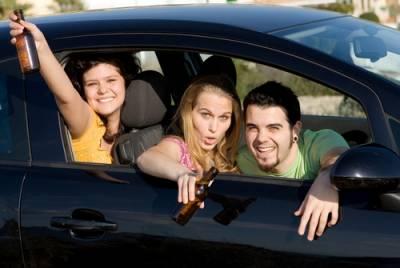 Like many other states, Illinois has a strict, zero-tolerance law for minors. Essentially, this means that drivers under the age of 21 are not permitted to have any level of alcohol in their system. As such, blowing even just a 0.01 on a breathalyzer could result in criminal and administrative consequences. Learn more about them, including how an experienced attorney can help you fight back, in the following sections.
Potential Consequences of a Zero-Tolerance DUI
Minors who are caught driving while intoxicated stand to lose a lot if they are convicted of their charges. At a minimum, they could lose their license for two years and receive a misdemeanor conviction on their record. At worst, they could be convicted of a felony and face real jail time. Other possible consequences of a zero-tolerance DUI conviction could include:
Mandatory community service,
Court fees,
Permanent revocation of their license,
Fines, and
Court supervision.
Zero-Tolerance Means No Exceptions
Minors (and even their parents) may mistakenly believe that a low BAC will result in decreased consequences for a minor charged with a DUI. However, this is rarely the case. There are minimums, set by the state, for minors who violate the zero-tolerance law. On the surface, it might seem simple to avoid such violations. However, there are factors that parents may not understand. For example, minors may consume drinks that are considered non-alcoholic, yet contain enough alcohol to violate the zero-tolerance law. Kombucha is a prime example. Mouthwashes, gums, and even certain lip glosses may also contain alcohol that can trigger a false positive in minors.
Unfortunately, it does not matter how much you or your teen tries to explain such matters to the authorities. They will still prosecute, and if they are successful in their endeavors, the future of your teen could be on the line. They may lose their license and, depending on the situation, may even walk away with a blemish on their permanent driving record. As such, it is crucial that parents ensure their teens have aggressive legal experience throughout the criminal process.
Contact Our Wheaton DUI Defense Lawyers
At Davi Law Group, LLC, we provide the kind of aggressive representation that your teen needs. Dedicated and experienced, we will take swift action to mitigate against any potential consequences. In some scenarios, we may even be able to have the charges completely dismissed. Discover what our Wheaton DUI defense lawyers can do in your teen's case by scheduling a personalized consultation. Call 630-580-6373 today.
Source:
https://www.cyberdriveillinois.com/publications/pdf_publications/dsd_a118.pdf