What is a BAIID and Do I Need One?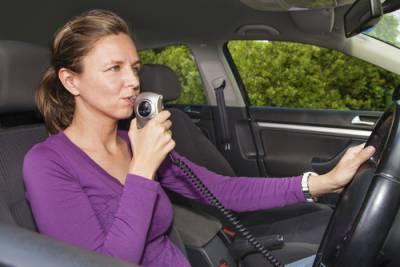 Losing your driving privileges after you have been arrested or convicted of a DUI in Illinois is not a difficult task. In fact, for most people arrested for DUI, it is automatic. If you fail a chemical test to determine your blood alcohol content (BAC) or you refuse to take a chemical test, your driver's license will automatically be suspended by the Illinois Secretary of State's office. For a majority of Americans, driving is an important privilege, without which they cannot go about their daily lives. The state of Illinois understands this, which is why there are options available to you if you have had your driver's license suspended or revoked for DUI-related reasons. All options require the use of a breath alcohol ignition interlock device (BAIID), so it is important that you understand what these devices are and how they work.
Understanding BAIIDs
A BAIID is a small breathalyzer device, roughly the size of a cell phone, that requires a breath sample before you can start your vehicle. The BAIID is wired into the ignition system in your vehicle, so it will not allow your vehicle to start unless the BAC of the breath sample you provided is less than .025. If your breath sample registers at .025 or above, your vehicle will not start and your breath sample will be recorded.
While you are driving, the device may randomly prompt you to provide another breath sample to ensure you are staying sober for the entire time you are in the car and that someone else did not perform the test for you when starting the car. The Illinois Secretary of State's office has remote access to your BAIID and will download your activity every 60 days. If there were any violations that were recorded on the device, the Office will request an explanation of the violations. If you do not respond to the request or your explanation is not sufficient, then you could face further violations.
Will I Need a BAIID?
The short answer is yes. If your driver's license has been suspended or revoked and you apply to get either a monitoring device driving permit (MDDP) or restricted driving permit (RDP), you will need to have a BAIID installed into any vehicle that you intend to drive during your suspension or revocation period.
Consult With a DuPage County DUI Defense Attorney
Driving is a privilege, which is why it can be taken away if the state determines that a driver is a threat to public safety. If you are facing a driver's license suspension or revocation, a knowledgeable Wheaton, IL DUI defense lawyer can help. At the Davi Law Group, LLC, we can help you determine whether a BAIID is required in your case and if at all possible, we will help you fight a suspension or revocation altogether. To have a skilled attorney review your case, call our office today at 630-580-6373 to schedule a free consultation.
Sources:
https://www.cyberdriveillinois.com/publications/pdf_publications/dsd_a118.pdf
http://www.cyberdriveillinois.com/departments/BAIID/baiid.html