Can I Get My Criminal Record Expunged in Illinois?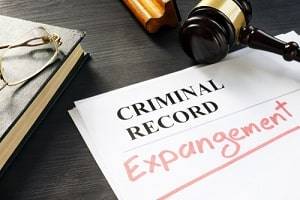 Having a criminal record can impact your ability to gain employment, suitable housing, educational opportunities, and more. A mistake you made in your youth can influence your life years or even decades later. Some individuals have arrests on their record even though they were not actually convicted of the offense for which they were arrested. Fortunately, there may be a way to get your criminal record erased or "expunged" in Illinois. If you do not qualify for expungement, you may still qualify for record sealing.
Qualifying Criteria for Expunging a Criminal Record in Illinois
When a criminal record is expunged, the documentation of the arrest or charges is destroyed. The record will not show up on a background check. It is as if the charges never happened. Many people do not realize that even if they are acquitted of criminal charges or the case is dismissed, there is still a record of the arrest and charges. Fortunately, you may be able to file a petition with the court to have your record expunged. You may qualify for expungement if:
Your case was dismissed or acquitted

You were released from police custody without being charged

Your case was vacated

Your conviction was reversed

You completed court supervision

You completed court probation for certain offenses including first-time drug offenses
There are exceptions to these general rules. Your criminal record cannot be expunged if you completed supervision for DUI, reckless driving (in some cases), or a sex crime involving a minor. Depending on your situation, there may be a two- or five-year waiting period before you can get your record expunged.
Getting Your Record Sealed
If you have been convicted of a crime in Illinois, you may not qualify for expungement. However, you may qualify for record sealing. If your record is sealed, it is removed from public view, but it is still accessible with a court order. Sealed records do not show up on criminal background checks. You may be able to get your record sealed if you were convicted of certain misdemeanor offenses. Felony offenses are typically not available for sealing; however, there are several exceptions to this, including prostitution, possession of a controlled substance, possession of marijuana, Class 4 or Class 3 felony theft, and forgery.
Contact a Wheaton, IL Record Expungement Lawyer
Having a criminal record can negatively influence your future. For help getting your criminal record expunged or sealed, consult an experienced DuPage County criminal defense attorney from Davi Law Group, LLC as soon as possible. Call our office today at 630-580-6373 to schedule a free, confidential consultation.
Source:
https://www.ilga.gov/legislation/ilcs/fulltext.asp?DocName=002026300K5.2#:~:text=expunge%20or%20seal%20records%2C%20the,of%20the%20unit%20of%20local