Can You Be Charged for Leaving the Scene of an Accident in Illinois?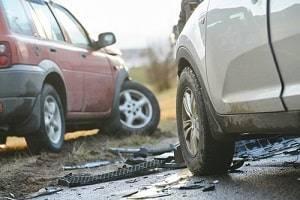 Being involved in a car accident can rattle you to the core, causing you to behave in ways that you normally would not. With adrenaline pumping through your veins, your body tells you that you have two options: stay and deal with the situation or run. If you are confused and scared by the situation, you might panic and leave the crash site. Fleeing the scene of a car accident is never a good idea and, in fact, is illegal in Illinois. If you have been accused of leaving the scene of an auto accident, you can face serious criminal penalties.
What to Do After an Accident
In the state of Illinois, traffic laws govern what motorists must do after being involved in a vehicle collision. Even though the consequences for fleeing the scene depend on the type of accident, there are specific actions that Illinois law requires all drivers to do, including:
Stop immediately and move your vehicle to the side of the road, if possible.

Check the other driver and any passengers for injuries and call 911 if necessary.

Exchange contact and insurance information with the other driver.

Notify law enforcement of the accident.
Penalties for Fleeing the Scene
The severity of the charges depends mostly on the type of accident from which you are accused of fleeing. If you allegedly left the scene of a crash that caused property damage only, you may face a Class A misdemeanor, which carries a possible sentence of up to one year in prison and up to $2,500 in fines. However, if personal injury or death occurred from the accident, you can face harsher consequences.
If you fled from an accident that involved injury or death, you may be facing a Class 4 felony, which carries one to three years in prison. If you did not report an accident to police in a timely manner, you can also be charged with a Class 2 felony, even if there were no deaths. The charges are elevated to a Class 1 felony if there was a fatality involved. Class 2 felonies carry a sentence of three to seven years' imprisonment, while Class 1 felonies may result in 4-15 years in jail.
Contact a DuPage County Criminal Defense Lawyer
If you have been charged with fleeing the scene of an automobile accident, you are likely facing hefty fines, jail time, or a combination of both. Do not let one small mistake affect the rest of your life. At the Davi Law Group, LLC, we are well-versed in Illinois traffic laws, and we have extensive experience in building strong defenses for these types of charges. Contact our skilled Wheaton, IL traffic violations attorneys to assist you in preserving your driving privileges and your freedom. Call our office today at 630-580-6373 to schedule a free consultation.
Source:
http://www.ilga.gov/legislation/ilcs/ilcs4.asp?DocName=062500050HCh%2E+11+Art%2E+IV&ActID=1815&ChapterID=49&SeqStart=118400000&SeqEnd=120100000