DUI Laws and Your Medical Marijuana License – What Every Patient Should Know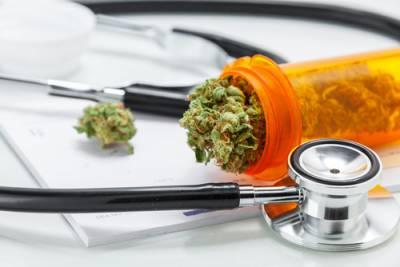 The medical marijuana program in Illinois has provided many individuals with an alternative treatment option for debilitating pain, spastic disorders, and other severe illnesses. There is, however, one caveat: patients cannot drive while under the influence of marijuana. Sadly, the method for determining intoxication is, at best, ineffective and, at worst, inaccurate. Learn more about the medical marijuana DUI laws in Illinois, including how being arrested could impact nearly every aspect of your life and how an experienced DUI defense lawyer may be able to help mitigate the damage.
What is Wrong with Illinois' Marijuana DUI Laws?
Drivers are prohibited from using any substance that can impair their driving abilities – and that includes prescriptions and medical cannabis. However, most substances can be detected with at least some level of accuracy. This simply is not the case when it comes to medical marijuana.
Though state law does indicate that there is a legal limit for marijuana (five or more nanograms), the very presence of this limit indicates that law enforcement does not care about how marijuana is metabolized by the body – particularly when it comes to chronic users.
Science has already shown that THC is not metabolized the same as alcohol and other drugs. Instead, it may cause a spike, then a drop, and then possibly even another spike of THC levels in the user's saliva or blood. Sadly, this means that even a non-intoxicated medical user could find themselves arrested for a marijuana DUI. If convicted, patients may face serious consequences.
Potential Consequences of a Marijuana DUI
Medical users who are arrested on a DUI could face several consequences, including the suspension of their driver's license, jail time, and even revocation of their medical marijuana card. Furthermore, individuals may experience a blemish on their criminal record, which could ultimately impact their housing and employment opportunities. Individuals convicted of a marijuana DUI may also find that they are ineligible for special licenses that would permit them to continue driving, as there is no specific monitored driving program for cannabis users.
Contact Our DuPage County DUI Defense Attorneys
Fighting a cannabis DUI requires more than just information on how marijuana is metabolized by the body; one must also have extensive knowledge of the state's marijuana laws. Davi Law Group, LLC, offers both knowledge and experience for your case. Learn how we can protect your rights, mitigate against the charges, or possibly even have them completely dropped by scheduling a personalized consultation. Call our DuPage County DUI defense lawyers at 630-580-6373 today.
Source:
http://www.cyberdriveillinois.com/departments/drivers/traffic_safety/DUI/home.html
https://www.chicagoreader.com/Bleader/archives/2016/08/02/new-illinois-law-defines-stoned-driving