How to Fight a Speeding Ticket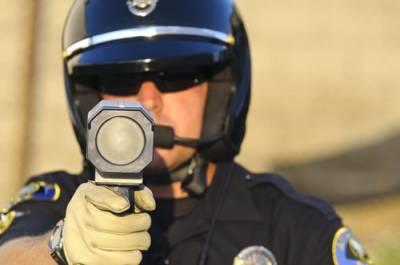 Sometimes even the most cautious drivers get pulled over for speeding. You might think a solo speeding violation is no big deal, but that is not always the case. Multiple traffic violations, and even one serious violation, can lead to a suspension of your driver's license that can negatively impact much of your life.
Here is how a speeding ticket in Illinois works:
Driver's License Points
Drivers under 21 years of age may lose their license for getting two or more tickets in a two-year period. Drivers over 21 receive an automatic license suspension for three moving violations within 12 months.
If you are convicted of a moving violation, you pay a traffic ticket fine and points are added to your Illinois driving record. The number of assigned points depends on the severity of your violation.
Here is the points breakdown:
1-10 mph over speed limit = 5 points
11-14 mph = 15 points
15-25 mph = 20 points
+25 mph = 50 points and possible charges for aggravated speeding
These points stay on your record for up to five years, or a minimum of seven years if it causes your license to be suspended or revoked.
Here are the penalties for excessive points:
15-44 points = Two-month suspension
45-74 points = Three-month suspension
75-89 points = Six-month suspension
90-99 points = Nine-month suspension
100+ points = One-year suspension
What to Do If You Get a Speeding Ticket
Your first instinct might be to pay the fine and get it over with, or plead guilty and take a defensive driving course to keep points off your record. Other options exist. Like any legal matter, you are innocent until proven guilty, and a traffic attorney can protect your rights and driving privileges, regardless of the level of citation received.
If you believe you were not at fault, an Illinois traffic lawyer can question the officer who wrote the ticket, dispute the violation in question, present evidence, and bring in witnesses in an effort to have your citation reduced or dismissed.
Whether you were cited for driving just a few miles per hour over the posted speed limit, or you are charged with aggravated speeding or speeding in a construction zone, you want an experienced traffic court lawyer to advocate for you. Your attorney can contact the proper court in a timely fashion to convey your intention to plead not guilty and work with you each step of the way toward a positive resolution.
Contact a DuPage County Speeding Ticket Lawyer
Your ability to go to work, school, or anywhere you need to travel can be severely limited due to traffic tickets. Let Davi Law Group, LLC fight for you. Contact an experienced Wheaton criminal defense attorney at 630-580-6373 if you have a traffic offense in DuPage, Kane, Kendall or Cook Counties.
Sources:
http://www.cyberdriveillinois.com/publications/pdf_publications/dsd_dc19.pdf
https://www.dmv.org/il-illinois/point-system.php
https://www.dmv.org/il-illinois/fighting-your-traffic-ticket.php