The Points System and Your Illinois Driver's License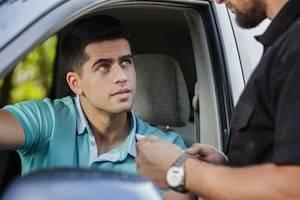 Upon becoming the recipient of a traffic ticket in Illinois, many make the mistake of simply paying their fines and going about their daily routine. However, doing so is a guilty plea and results in the addition of points on your license. These points build up and roll off, both affecting your driving record. With too many points, further consequences can be expected.
Earning Points
Unlike other situations in which the objective is to accumulate as many points as possible to win a game, prize, or goal, in this situation, the intention is to remain with little to no points. The addition of these tallies can eventually have adverse effects on your driving privileges, including license suspension. Points are earned with each additional citation with a guilty plea or verdict. The number of strikes received depends on the crime and other factors. A few common errors that result in points are:
Speeding;
Following too closely;
Texting while driving;
DUI;
Leaving the scene of an accident;
Failure to stop at a red light; or
Reckless driving.
Points Accumulation Results
Once you begin amassing points, your privileges to legally operate a motor vehicle is jeopardized. Too many points may lead to a permanent license revocation. Other consequences include:
License suspension for four or five years;
Community service;
Higher insurance rates;
Ineligibility for employment offers;
Assessment of fines and administrative fees; and
Mandatory driver improvement course attendance.
Rolling Points
Although the consequences are inconvenient for the short term, many of the points and their associated penalties are only applicable for a limited amount of time. Most of the points will stay on your driving record for four or five years, and then they will roll off, reducing the points once more. For DUI offenses, the mark has a proclivity to remain on your permanent driving record and may negatively affect other legal disputes. If your license reaches suspension due to points, the suspension itself, not the points, will remain on your driving record for seven years.
Paying your fine online or by mail initially may present the least amount of hassle, which may be okay for someone who has not had any legal trouble for a decade or more. However, one never knows what the future holds and mistakes do occur. If you plead guilty by paying this fine and next year you receive another citation due to a speed limit changing without your knowledge, the points begin to become a problem. The best rule of thumb is to see a judge for each infraction, no matter how small.
If you are interested in discussing your situation with a
DuPage County, IL traffic violation attorney
, contact Davi Law Group, LLC today at (630) 580-6373. We offer four convenient locations and proudly serve residents of DuPage, Kane, Cook, Kendall, and Will Counties.
Sources:
http://www.dmv.org/il-illinois/point-system.php
http://www.dmv.org/il-illinois/traffic-tickets.php
http://www.ilga.gov/commission/jcar/admincode/092/092010400000200R.html