Refusal to Submit to a Chemical Test – What Are Your Rights and the Potential Consequences?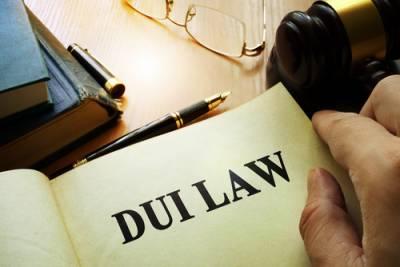 All Illinois drivers give "implied consent" to breath, blood, and urine alcohol testing from the moment that they obtain their license. What does this mean, and what happens if you refuse a chemical test? The following information explains, and it provides some important details on where to find assistance with your Illinois DUI case.
What is the Implied Consent Law?
The implied consent law states that drivers must submit to a chemical test upon arrest or face the consequences. Keep in mind that this test is different than the preliminary test, which may be given either in lieu of or conjunction with a field sobriety test. The law says you give implied consent to this testing as well, but you can refuse it. Doing that may not help your case if the officer has another reason to suspect that you were driving while under the influence, but refusing a preliminary test rarely leads to a consequence. That is not the case with the refusal of the chemical test, which is usually requested shortly after your arrest.
What Happens When You Refuse a Chemical Test?
When an individual is arrested on drunk driving charges, the officer is supposed to inform them of the consequences of refusing a chemical test – and they usually do. However, knowing what the consequences are and understanding their impact can be two different things. While a defendant may be told that their license will be suspended if they refuse the chemical test, they may not realize that the suspension lasts a year. That can impact their ability to work, attend school, or care for their family. Although some individuals may be eligible for a Monitoring Device Driving Permit (MDDP), this adds more cost to the already expensive DUI process.
Should You Refuse the Test?
In most cases, refusing a chemical test does not serve your case. However, there may be reasons that you feel a refusal is best. Whatever you decide, know that it is important to have an experienced legal professional on your side, right from the very start. Doing so not only helps to ensure that your rights are protected, but it can also increase the chances of a favorable outcome in your case. At the very least, an attorney could mitigate the consequences so that you can put this event behind you and move on with your life.
Contact Our DuPage County DUI Defense Attorneys
If you or someone you love is facing criminal charges for driving under the influence in Illinois, contact Davi Law Group, LLC for assistance. Seasoned and committed to protecting your best interests, our DuPage County DUI defense lawyers can take swift and aggressive action in your case. Schedule a personalized consultation to get started. Call 630-580-6373 today.
Source:
https://www.cyberdriveillinois.com/publications/pdf_publications/dsd_a118.pdf