How the Illinois Domestic Violence Act Relates to You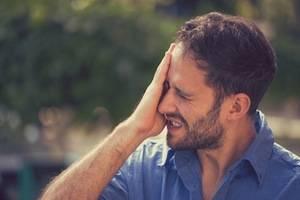 Domestic violence is a silent epidemic running rampant in our country. In Illinois alone, over 65,000 cases of domestic violence were reported in 2014. However, many of these cases were falsely reported to obtain other goals of the accuser. In other incidents, the information was embellished, creating harsher penalties than necessary. Accusations of this magnitude are life-altering upon conviction. The Illinois Domestic Violence can work for you or against you, depending on your defense strategy.
What is the Illinois Domestic Violence Act (IDVA)
The Illinois Domestic Violence Act (IDVA) was created in 1986, starting a new era in the world of domestic relations. The IDVA regulation defines the terms of domestic abuse, explains to whom it relates, and outlines law enforcement actions to protect victims. Consider the following specifications:
Who: Domestic abuse pertains to spouses and former spouses, children, parents, roommates, anyone with a past romantic relationship, people with disabilities, and those who are thought to have a child in common.
Behavior: Abuse is physical violence, harassment, forcing someone to watch the violence, forcing someone to do what he or she does not want to do, or denying care to someone unable to do care for him or herself.
Officer Reaction: Officers are not obligated to make an arrest but given probable cause to believe violence occurred, the preferred result is an arrest.
Possible Defensive Options
Prosecutors are under significant pressure to prosecute domestic violence cases to their fullest extent. Although domestic violence is a serious issue and should not be taken lightly, it is also one of the most common allegations to be fabricated or otherwise exaggerated. Police are also under pressure to take each accusation seriously, no matter how blatantly obvious it may be that the story is a hoax. However, to make an arrest, probable cause must be established and documented. During a hearing, the presiding judge will look at:
The 9-1-1 call;
Witnesses at the scene;
The freshness of the wounds;
The emotional state of everyone involved;
History of both parties;
Inconsistencies in statements;
Outside physical evidence at the scene;
Signs of intoxication; and
The officer's report.
Defensive strategies are formed based on the details of each individual case. No two situations are identical, and therefore make it imperative to consult a legal professional. Possible defenses, such as self-defense, wrongfully accused, and mistaken identity are possibilities given the right circumstances.
If you are interested in discussing your options with a Wheaton, IL domestic violence defense attorney, please contact Davi Law Group, LLC today at (630) 580-6373. We offer four convenient locations and proudly serve residents of DuPage, Kane, Cook, Kendall, and Will Counties.
Sources:
https://www.ncadv.org/files/Illinois.pdf
http://www.saveservices.org/camp/faam-2011/false-accusations-of-domestic-violence-by-the-numbers/
http://www.illinoisattorneygeneral.gov/women/idva.html
http://www.ilga.gov/legislation/ilcs/ilcs3.asp?ChapterID=59&ActID=2100
http://www.isp.state.il.us/crime/domesticviol.cfm